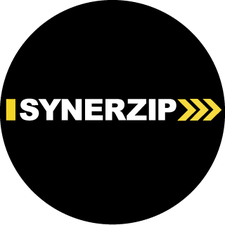 Lead Blockchain Developer
Synerzip
---
About Company :
Synerzip is headquartered in the United States. Our US-based architects and product managers work on-site with clients domestically and work directly with our software development team in Pune, India. This eliminates issues, such as time zone differences, and avoids headaches for our customers.
---
Job Description :
Synerzip is seeking a Lead Blockchain Developer with 5-8 years' experience.
– Lead and drive the Blockchain projects.
– Mentor and groom other Blockchain enthusiasts.
– Explore and experiment with various Blockchain frameworks and keep the organization updated with the trends.
---
Skills Required :
Excellent communication and presentation skills.
- Experience in Blockchain technology and knowledge in solution building for customers around Blockchain technology.
- Should have programming experience with 5+ years with language such as Javascript, Go, Java, etc.
- Extensive experience with blockchain application development using technology such as Ethereum, Hyperledger, Ripple.
- Experience on Smart contract and Solidity, development tools for Ethereum (testrpc, geth, Web3, eth_lightwallet, etc.).
- Knowledge of ICO, Wallets, Exchanges, Tokens in Ethereum will be an added advantage.
Good to Have:
- Experience with API development preferably REST APIs.
- Experience with UI Development using JS frameworks such as AngularJS, ReactJS, VueJs, jQuery, etc.
- Experience with Container technology (Docker preferred).
- Open source contribution and PoCs on Github, bitbucket, etc