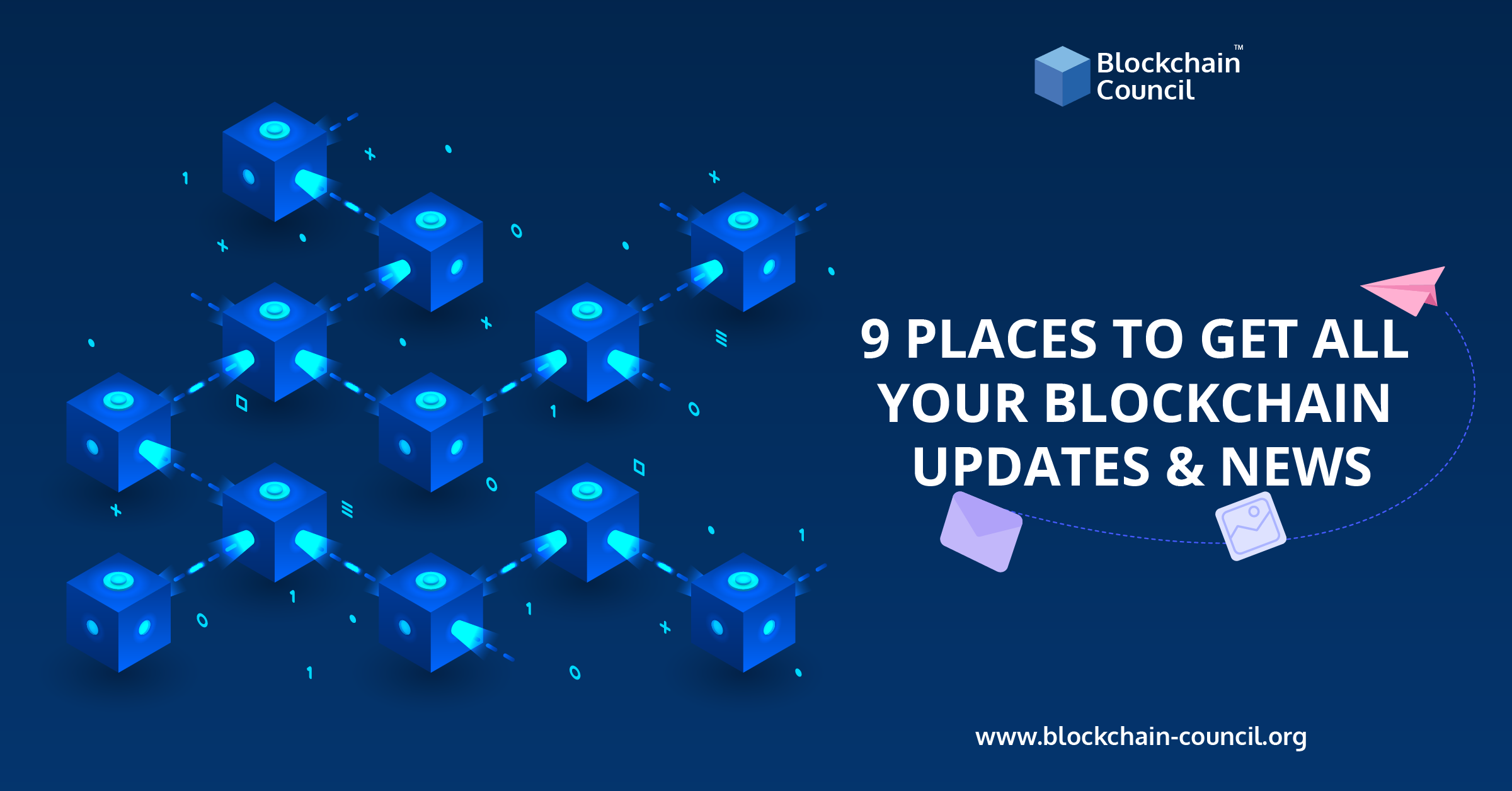 For several years in a row, blockchain and cryptocurrency have been topping the lists of the hottest and most viewed topics in the world. These days, millions of people across the globe are interested in learning more about these topics. And students are interested in this too.

For young and ambitious students, blockchain is of particular interest due to many reasons. First of all, this technology is the future. Becoming more well-versed in it can help young people unlock almost unlimited career opportunities in front of them. At the same time, it can help them enter the exciting world of investing. So, there is no wonder why students all over the world now take an interest in keeping up with this industry and its news.
But how can they do this? By reading the right sources, of course! The biggest issue here is that it can be pretty challenging to find reputable websites to read authentic updates and news from the world of blockchain and crypto. What is more, most students simply have no time for reviewing hundreds of sources and analyzing them because they are just too busy with their studies. 
But we have a solution! Students can always turn to the paper writing service EssayPro to free up some time to stay updated on the news. And, as for the sources, in this article, we have gathered the best ones of them!
A great source that covers everything related to blockchain and the major currencies in the market is Blockchain Council. It is known as a trusted source of information on these topics and also as a reputable educational platform.
While browsing through this site, you can learn all about the industry and the latest events on the market. The platform is rich in informative and helpful articles, tutorials, and valuable industry insights. What is more, this site also offers a wealth of live training and webinars, certifications, and even online degrees. So, everyone should be able to find something interesting and helpful for themselves here.
The name of this resource speaks for itself. Coinspeaker literally speaks about everything going on in the world of crypto. This isn't exactly a news site. The core focus of Coinspeaker is the finance industry. The website covers a wide array of topics related to this field, including BTC, stock market, fintech, and much more. Thus, it can bring added value for students in particular.
Nevertheless, there is a news section where readers can discover the latest happenings in the industries that interest them the most. And most importantly, the information given there is 100% trustworthy and authentic.
Another place to get all your blockchain and crypto updates is CoinDesk. Founded back in 2003, CoinDesk is now one of the leaders among media websites dedicated to these topics. It covers everything in the cryptocurrency industry, including updates, news, trends, and more.
CoinDesk is trusted by readers from all over the world. It's already huge and keeps growing at a tremendous pace. Definitely a good source for students and everyone interested in these topics.
The next worthy portal on our list is Null Tx. This site was previously known as The Merkle, and it has everything you need to know about blockchain and crypto. Apart from this, Null Tx also covers other topics in the finance, budgeting, and technology sector. And it's proven to be worth the trust.
One of the biggest benefits of this platform is that apart from the industry news, it also shares a huge number of valuable educational materials. Thus, by reading this site, students can keep up with the latest events and, at the same time, learn more about the industry.
For all of you interested in blockchain and cryptocurrency news, TodayOnChain is one of the world's leading sites to find them. This portal has been around for quite a while and has gained the trust of readers from across the globe.
One of the biggest highlights of this portal is that it actually collects news from a wide range of different sources. Namely, some of the most common sources of info used by this portal include CoinTelegraph, CCN, CoinDesk, etc. Therefore, the scope of news that can be found here is really vast. And the quality of information is always high too.
We bet that you all know this site. Without any doubt, Forbes is one of the most popular and trusted magazines in the whole world. Though this source doesn't focus only on the blockchain industry, it sure does cover this and related topics in numerous articles written by industry experts and leaders. So, it is another place to read industry news and updates. And you can always know that the information provided here is reliable and accurate.
But, wait, there is more! Wanting to cover this topic more thoroughly, Forbes even took the initiative to create an independent portal dedicated specifically to the blockchain. The portal is called Forbes Crypto, and you should check it out, too!
If you are particularly interested in blockchain for investing purposes and want to know everything about the current state of the market and trending cryptocurrencies, then CoinTelegraph is for you. This portal covers literally everything you want to know about the industry. And, compared to many other portals, it is incredibly active – CoinTelegraph is known for posting numerous news and articles every single day.
One more highlight of this platform is that it suits readers from across the globe. The site is available in various languages, including English, Spanish, Japanese, and many others.
Blockonomi might be one of the most recently-created sources on our list as it was launched in 2017. Yet, this fact doesn't make it any worse. On the contrary, in only 5 years, Blockonomi has made a big name by providing a huge amount of helpful, accurate, and exciting data on all aspects of the fintech, crypto, and blockchain economy.
What can you find here? First of all, there is plenty of news and updates from the industry. But, apart from this, Blockonomi also shares a variety of helpful guides that help beginners enter the world of blockchain and cryptocurrency.
The last one on our list (but definitely no worse than the others) is a credible and popular media site called Invest in Blockchain. As you can easily guess from the name, this portal covers everything related to blockchain and, of course, crypto.
What makes it special is that it offers literally all sorts of information that investors and enthusiasts may want to know. This includes the latest news, analysis, reviews, technical tweaks, and more.
The Bottom Line
Blockchain and crypto have remained some of the world's hottest topics for quite a while already. More and more people, especially young generations, are now taking an interest in these topics, whether for fun or investment purposes.
At the same time, as you already know, this industry is fast-paced and ever-evolving. There is always something new and exciting going on in it. So, there is a huge demand for trusted sources that can keep us updated on the latest news and updates that take place in this field. But, finding such sources can be hard.
Luckily, after reading this article, all blockchain enthusiasts out there have a list of reputable and trustworthy websites to read the latest industry news. Be sure to bookmark these sources to stay updated on everything that's going on!