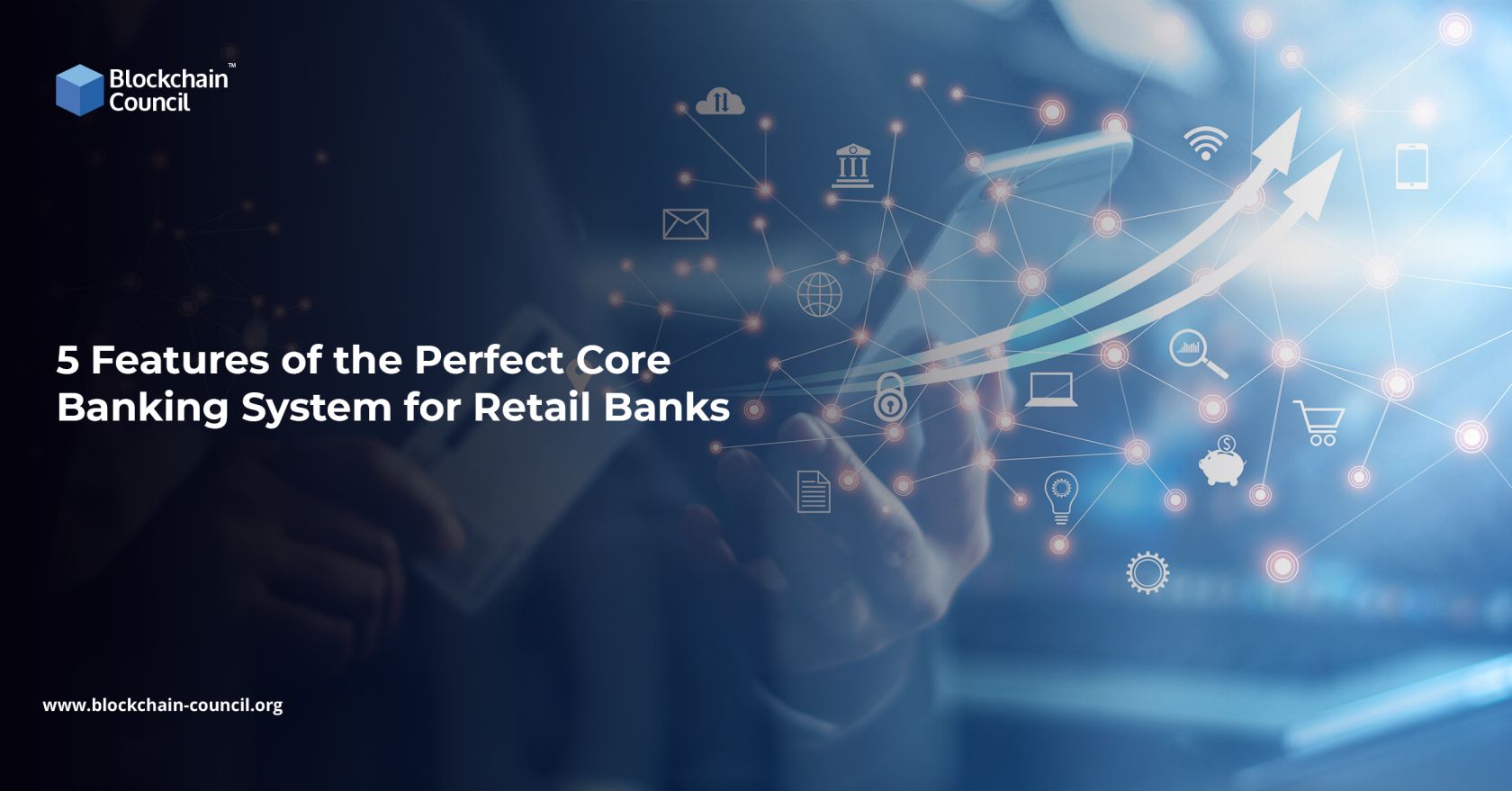 At present, rapidly changing technology paradigms, customer demographics, and client and market demands are redefining the shape of contemporary banking. A majority of today's customers are digital natives looking for mobile, accessible financial services that integrate seamlessly with their daily routines. There is also a growing demand for more involved, personalized service and support that tailors itself to the life experiences and needs of individual customers with ease.

Retail banks are facing increasing pressure to adapt swiftly to this transformed business environment in the interest of retaining old customers and attracting new ones. This need is especially urgent given the emergence of more enterprising and innovative competitors in fintech. To stay ahead of the game, banks must become more architecturally flexible, open, and responsive than ever before—and adopting appropriate digital core banking solutions is one way to get there.
A streamlined, adaptable, operationally efficient core banking system is a necessity for retail banks to maintain their competitiveness in the digital age. In particular, the perfect banking solution typically offers the following features and capabilities:
Smooth Onboarding and Product Originations
Customers' first experiences with a bank will inevitably shape their impressions of the institution as a whole. Time-consuming and inconvenient onboarding processes with too many customer touchpoints, for example, may frustrate clients and cause them to abandon their applications partway through. These aborted applications can in turn lead to lost revenue and reputational damage on the part of the bank. Hence, the ability to facilitate fast and frictionless client onboarding is crucial for an ideal core banking system.
By the same token, banks stand to gain much from making their product origination processes more personalized and more convenient for customers to access. Rolling out customized offers that address specific customer requirements and requests sends the message that the bank values its clients' insight and is willing to prioritize their needs. Core banking solutions expedite this process by creating manageable, accessible product catalogs to guide customers, as well as by streamlining workflows to help teams customize products and product bundles more easily.
Accelerated Decisions and Approvals
Each day, banks receive hundreds of thousands of credit and loan applications from clients. Processing these applications has historically been deemed one of the most time- and labor-intensive parts of a bank's operations, but it doesn't have to be. Modern banking software can accelerate all stages of the processing cycle for any type of loan by automating decision rules and replacing paper documents with digital files. Utilizing such software thus enables banks to save time and money, improve customer satisfaction, and sidestep the costly human error risks inherent in manual processing.
360-Degree Customer Perspective
The success of any business depends heavily on the ability to understand the customer base deeply and to accurately anticipate its needs. Banks especially benefit from deep customer insight, as the services they provide their clients are not only long-term but also highly involved and intimate, due in part to the sensitive nature of personal finances.
Enhancing their understanding of their customers and taking swift and focused action around these insights is a major goal for many retail banks operating today. To this end, modern core banking solutions come with features to efficiently capture, process, and store essential customer data and feedback. Banks can then view this information comprehensively and use it to provide customers with personally tailored, contextualized services and advice.
More Personalized Engagement
Many experts believe that for banks to truly succeed in the current age of mounting digitization, offering more digital conveniences must come hand in hand with more personalized services and customer support. To this end, transitioning from predominantly transaction-focused servicing to more advisory and relationship-based customer engagement is key. Banks must determine ways to position themselves as relevant to and present in the lives of their customers for the long term; in so doing, they drive their own revenue growth.
The complete and insightful customer perspective core banking solutions provide paves the way for banks to provide more elevated forms of customer interaction. The use of artificial intelligence in the form of digital assistants, for example, helps expedite the processing of customer queries and other customer service tasks. Diverse automation and intelligence capabilities help optimize operations, reduce transaction times, and empower staff to engage customers more deeply.
Enhanced Payment Services
A more robust core banking system enables banks to offer customers more payment options across a range of diverse platforms and networks. Customers can now communicate and transact with their bank in the manner that's most convenient for them, including but not limited to SMS, social media, email, and QR codes. Moreover, customers can feel safe entrusting their hard-earned money and sensitive information to their bank, as a modern core banking system can ensure that each offered payment option comes with the highest possible level of cybersecurity protection.
Banks have long been aware of the urgency with which they need to adapt to industry and market-wide changes in order to survive, and many banks are making the wise decision to embrace technological innovation in order to do so. The right core banking technology can lay the groundwork for more efficient processes, more empowered staff, and more involved customer engagement, all of which are necessary for banks to not only persist but thrive in the current age.