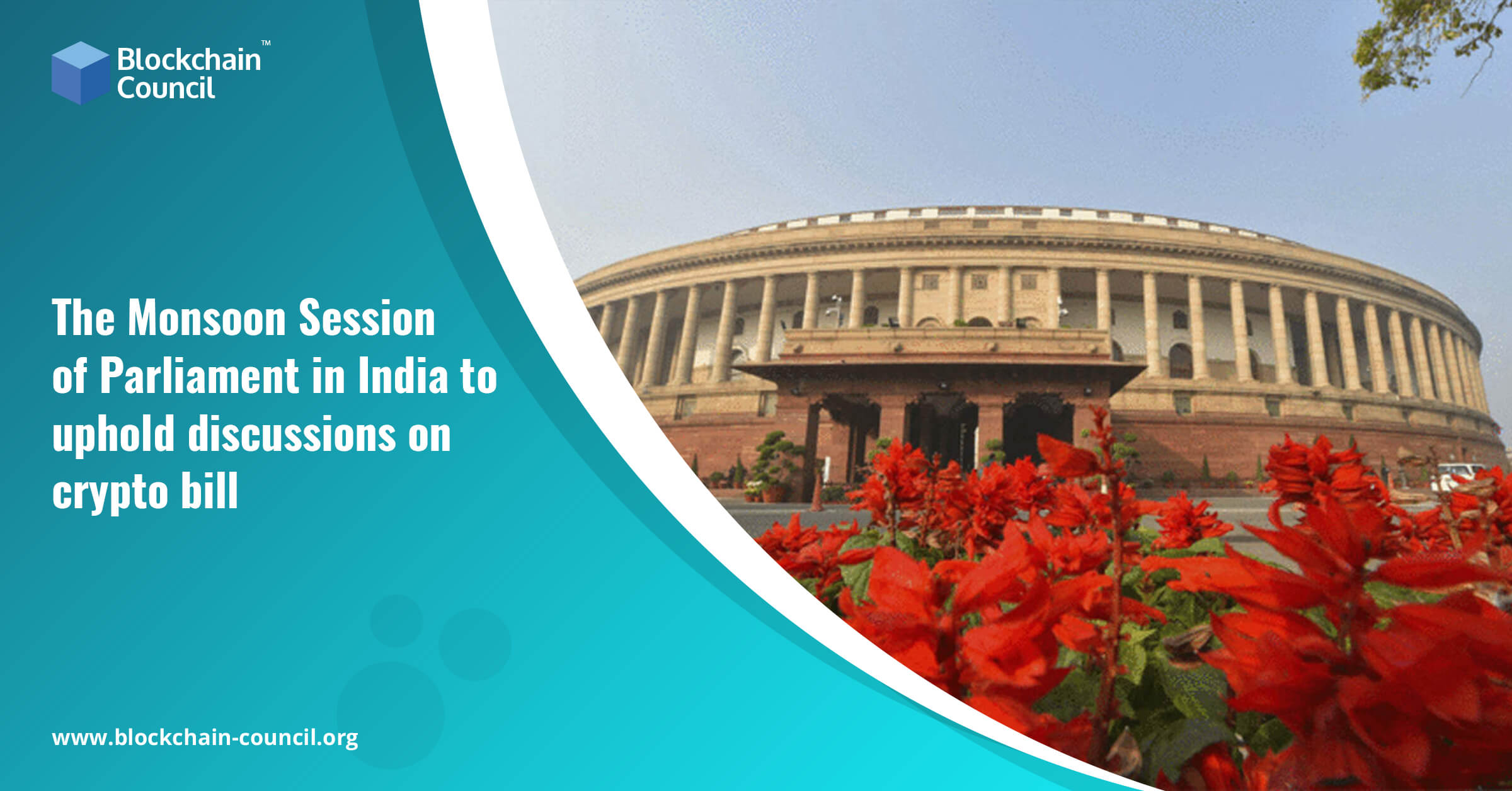 Finally, as a token of relief for the crypto businesses in India, the note for the much awaited crypto bill has been finalised, according to a disclosure made by the honorable Finance Minister, Nirmala Sitharaman. 

She added that the 'Cryptocurrency and Regulation of Official Digital Currency Bill, 2021' has been undergoing a lot of work and has made quite the progress eventually. Inputs from various stakeholders have been collected. She further mentioned that the final draft of the note is now ready and is awaiting consideration by the Cabinet so that it can be taken to the next level.
The bill was ready to be discussed during the last session of the budget, but due the Covid-19 pandemic and other pressing issues related to the pandemic, the talks had to be stalled and could not go any further. However, on July 19, the Monsoon session of the Parliament is scheduled to take place and this might be an opportunity for a detailed discussion regarding the subject of the crypto bill, its merits and demerits, bane and boon.  
Mrs Sitaraman also hinted at possible pilot programs if the Cabinet approves the bill. She stated: 
" If the Cabinet takes up a decision regarding the bill, then there may be possible opportunities to explore areas like Fintech and other experimental pilot projects. "
This gives hope to the crypto businesses in India to finally uphold discussions, debates and even participate in the possible future endeavours, though Mrs. Sitharaman has not yet disclosed anything concrete about the matter. 
The 2018 circular of the Central Bank has advised banks against processing transactions based on crypto. However, with the situation the country has been facing at present and with banks severing ties with the crypto businesses, a lot many exchanges in the country are being compelled to obtain other methods solutions that would be more taut, feasible, and permanent in the long run.