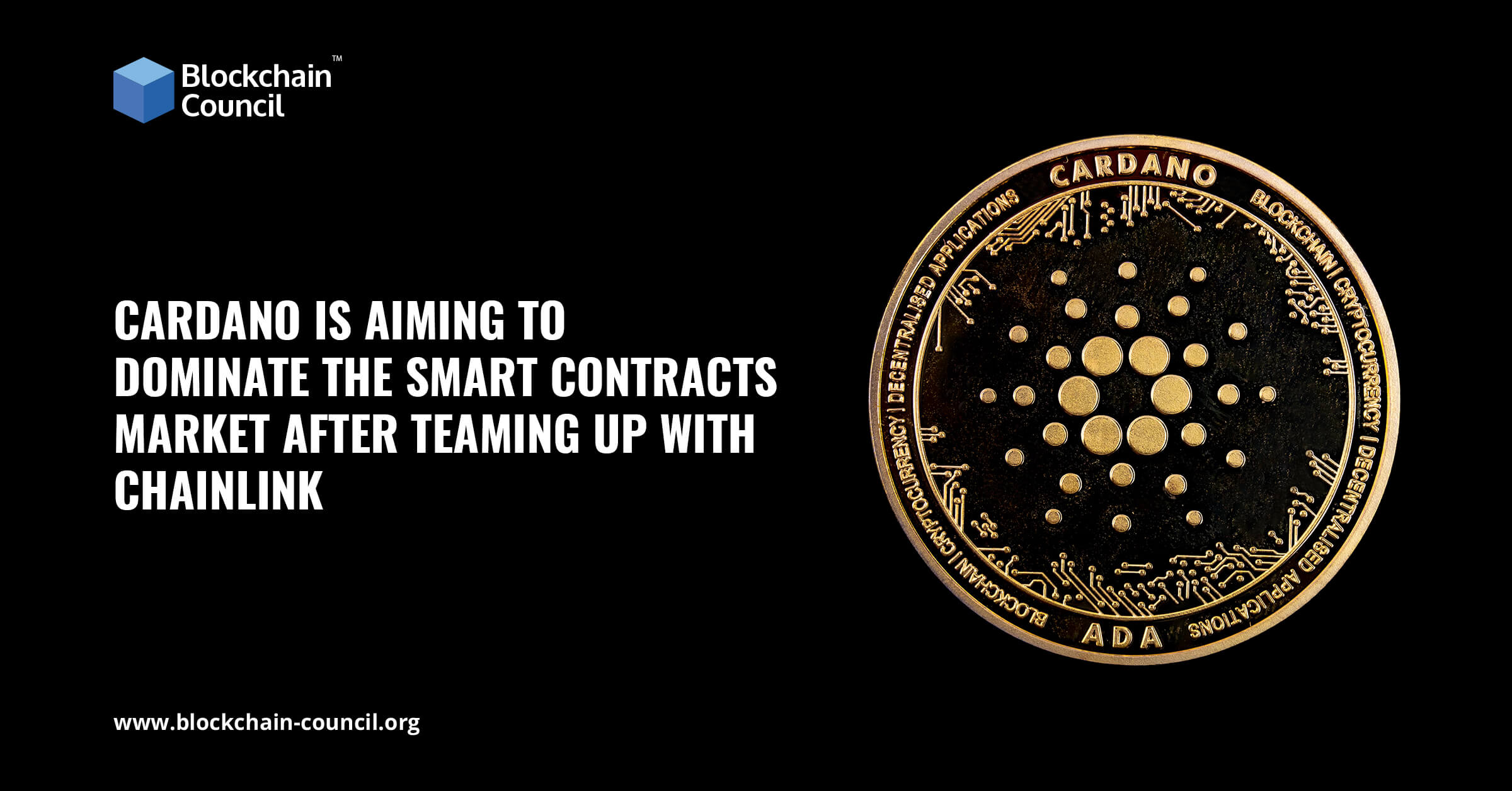 The Smart Contracts feature was made available on the Cardano network only a few days back, but it seems like the developers are not at all willing to take a break just yet. In their bid to dominate the market, the Cardano Team is joining hands with Chainlink, which is one of the most prominent as well as promising blockchains in the market right now. The main reason behind creating this partnership is to accelerate the growth of smart contracts on the Cardano network.

The announcement regarding the partnership was made yesterday only at the Carano summit. The collaboration is strategically geared towards developing better smart contracts for the Decentralized Finance (DeFi) applications on the Cardano network. 
For Cardano, Chainlink seems to be the best possible solution right now. This is because, Chainlink is currently the provider of Oracle services that basically powers the hybrid smart contracts on all different blockchains out there. Just this use case itself has the power to elevate the status of Chainlink as a very strong partner when compared to any other blockchain. In addition to that, oracle networks on Chainlink enable smart contracts to pair seamlessly with any API that is external through utilizing secure off-chain computations in order to develop applications that are rich in features. 
In addition to that, Chainlink is also responsible for the security of billions of dollars on the Decentralized Finance market, the gaming industry, the insurance market, and a number of leading industries globally. With Chainlink providing big industries and data providers universal access to all the blockchains, this partnership between them and Cardano is speculated to be one of the most promising and bullish deals for Cardano. 
Hoskinson is bullish regarding the possible outcomes
Apart from helping Cardano achieve their goals of creating an affordable system for the global economy, this collaboration between Cardano and IOHK Labs actually provides massive access to secure data. Initially, there will be real-time feed for market prices which will be available on the Cardano network. Eventually, multiple other feeds that will be centered around sports and weather will also be added to it. 
Charles Hoskinson, who is basically the co-founder of Cardano, mentioned that Oracles are extremely important in bringing real-world data on the Cardano platform. According to him, the price feed of Chainlink will help foster a trusted foundation for the DeFi ecosystem of Cardano. 
Finishing thoughts: Are you interested in developing your own Blockchain based applications and changing the world?
Learning Blockchain and Smart Contracts are easy now, all thanks to reputed online courses and training sessions from Blockchain Council, which is one such organization that offers amazing and effective online training and certification programs to aspiring trainees to render them desired competencies so that they have a successful career in the Blockchain space. Keeping the rising demands of blockchain professionals in mind, Blockchain Council certifications are diversified to meet each aspirant's discrete needs. They have a host of training and courses on Blockchain systems and Smart Contracts that provide world class knowledge and support.
To get instant updates about Blockchain Technology and to learn more about online Blockchain Certifications, check out Blockchain Council.