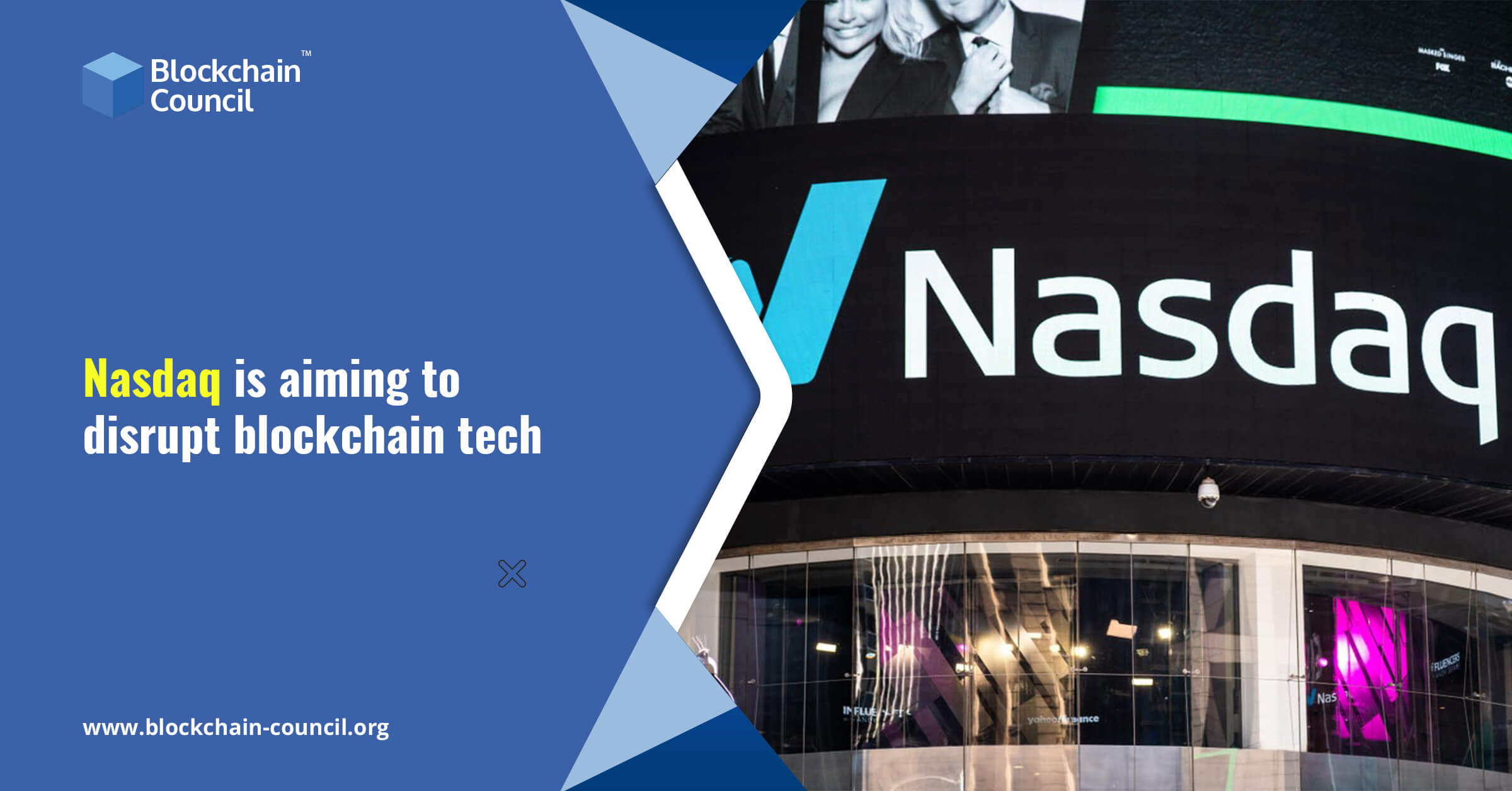 Adena Friedman, who is the Chief Executive Officer of Nasdaq, said in an interview how deeply their company values and embraces Blockchain as a technology and is looking to integrate it into their company. The 'Market Technology' division of Nasdaq is famous for selling technical solutions to other exchange platforms and is currently being used by at least nine different cryptocurrency exchange platforms.

Speaking on this, Friedman acknowledged and credited this technology for bringing an end to market manipulation and weed it out. According to her, this is often a feature that is commonplace in the crypto domain.
Anyway, she made it distinctly clear that there are certain limitations or boundaries within which they have to keep their operations confined to. She mentioned that the technology that works behind crypto trading in the present world may not be sufficient enough to be able to support or match the level of trading activities that we are used to seeing or experiencing in the domain of options and equities market. 
Just to give an idea of what she was talking about, she gave a very brief example of the above statement she made about the scale of the business in which Nasdaq is engaged in. She added that they are working in a situation where they receive 3 million messages in one second and a total of 62 billion messages in a complete shift which spans for an eight hour period. 
She went on to say that over the course of the next decade, it will be possible for all of us to gather more understanding of how the markets are evolving and how to increase efficiency and effectiveness of the market at the same time, with the help of the Blockchain technology that we have at our disposal now. The staggering level of advancements in the field of technology is happening so fast that it is changing everything in a much more dynamic way than what was perceived previously. Hence it would be amazing to find out where this technology leads to in the next decade or so. She further added that as of this moment, their company is extremely focussed and dedicated to figure out how exactly they can introduce the blockchain technology in the market and in doing so, how they can actually become the disrupter of this technology themselves. 
It was back in the year 2020, in the month of April, that the Market Technology division of Nasdaq had declared that they were more than willing to adopt the enterprise Blockchain from the popular company R3, which they had named as Corda, for assets that have been previously tokenized. One of the more recent ventures of Nasdaq took place through a company named Digital Asset who has signed up a deal with Nasdaq. Their objective is to integrate their own smart contract language which they named as Daml with their marketplace that exists on Nasdaq by the name of Services Platform.   
Nasdaq is one of the founding members of InterWork Alliance, an institutional body which is supported and backed by huge companies and corporations, the likes of which can be exemplified by companies such as Microsoft and Accenture, in order to set up standards for tokens.
In addition to that, Nasdaq is the only investor from the non-banking sector to have invested in a company like Fnality, which was previously known as the Utility Settlement Coin. Finality is now an institutional settlement token which is aiming to enable on-chain settlement to take place on a real-time basis by making use of tokens that will be backed and supported by deposits from the Central Bank. 
Moreover, Nasdaq is also an investor in a company known as Symbiont which is in charge of developing solutions for multiple blockchain capital markets and the company boasts of having reputed business partners that include some of the biggest names in business, including Vanguard, Citi, BNY Mellon and State Street.