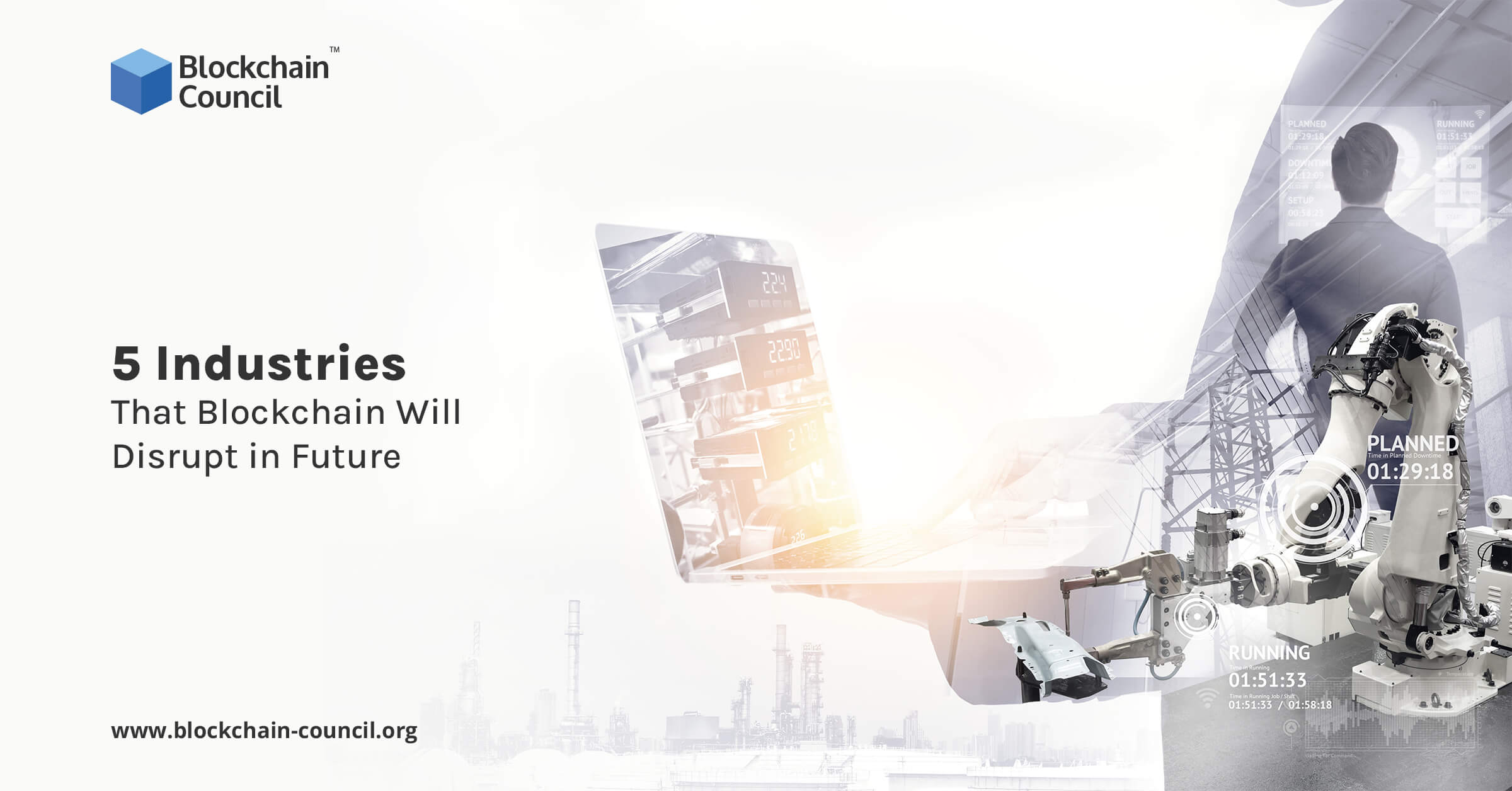 Nowadays, upheaving technologies in various industries have become fascinating. These techniques are bringing up new opportunities for enterprises and businesses in the worldwide spectrum. They improve our life by amending the way we work on a daily basis. As we know, Blockchain technology is already coming to be popular. But it has also starting to challenge procedures carried out in business sectors. Many industries are finding blockchain platforms better than existing measures for attaining essential elements of the task. Let us look into the five leading industries the blockchain platform is affecting.  

Table of content:
The Banking Industry

The Real Estate Industry

The Health Care Industry

The Legal Industry

The Cryptocurrency Exchange Industry

Closing Thoughts
The Banking Industry
Blockchain technology can take care of a few significant issues faced by the banking industries at present. Currently, banks store money for their clients, and they likewise handle the exchange of that money.
Blockchain intrinsically has a secure and reliable system that would give enduring records of the tons of exchanges that happen in the banking business every day. This record system could essentially bring down the risk by providing secure records. Moreover, money could be moved less expensively and quicker by the decentralization lent by blockchain.
The Real Estate Industry
Any individual who has at any point bought or sold a home precisely understands how much desk work is associated with a real estate business. Blockchain technology can totally change the headache that these paper works cause. By utilizing blockchain, the entirety of the reports and trade records can be kept safely with relatively more minor work and less expense. As per Piper Moretti, CEO of the Crypto Realty Group and an authorized realtor, the utilization of blockchain can possibly wipe out third-party interactions. 
This system can generate smart contracts that provide financing only when the terms and conditions are fulfilled. Moreover, numerous individuals who have spent time working with a real estate agent understand how baffling the commission rates can get, with some even charging around 6 %.
The cryptocurrency-powered setting is looking forward to changing this situation. 
Blockchain's disseminated design gives power back to property holders and purchasers by tokenizing the procedure and removing brokers, mediators, or negotiators that block direct communications among agents and clients.
The Healthcare Industry
The healthcare industry has been facing a vast disturbance regarding sharing and putting away medical information and records. The potential for blunder, extortion and missed records has made skepticism among customers and healthcare suppliers.
Blockchain can rebuild trust by safely storing medical records that can be precisely and securely moved to and used by specialists and individuals who are in a position of authority. 
Blockchain will help in the approval and identification of individuals. Truth to be told, many startup businesses are now attempting to make precise, multi-source people identification a reality across all ventures utilizing blockchain technology.
The Legal Industry
Blockchain will disturb a few areas of the legal industry by possessing the option to store and authenticate reports and information. For instance, litigation dealing with settling issues regarding the wills of the deceased or some other documentation can be abolished.
Records (entailing wills) kept on the blockchain will be shortly and safely ascertained. Any progressions to the reports will be verified and stored. Blockchain technology can likewise remove legal issues related to estate, even including cryptocurrency possessions. This system will offer clients the chance to secure digital possessions so the investor's inheritance can be passed down to his kids or appointee securely and safely. This technology eradicates prolonged court disputes pleading over the digital inheritance.
The Cryptocurrency Exchange Industry
Digital money is the path to the future financial industry, and fortunately, due to the blockchain system, this digital currency can be securely disseminated and documented. However, the "mining" needed to confirm and validate each digital money exchange requires a considerable measure of processing power. 
Lately, this has given rise to a ton of issues on a few platforms when certain exchanges die off because of the sheer measure of calculation required. This issue was costing clients a considerable amount of time and money. New improvements in blockchain space are remaking the manner the cryptocurrency trade industry regulates. The development of alternative platforms has unraveled the extensively crucial problems in the cryptocurrency territory. These platforms utilize smart contracts that analyze in advance the number of calculations that each contract needs. That means that tracking records would be easier and faster. 
Closing Thoughts
The blockchain-distributed roster technique empowers a stable and auditable means to transports data. It has the power to transform the way we live, our regular lives, and disrupt those industries that regulate data or transactions. The good thing is all of these disruptions are actually beneficial. Whether or not you prefer to bring up modern technology into your life, it is evident that strengthened safety to our financial database would grant everybody better peace of mind.
Learn more about blockchain technology from the certified blockchain expert. Get to know about many more courses on blockchain and receive certifications for respective courses at the BLOCKCHAIN COUNCIL.