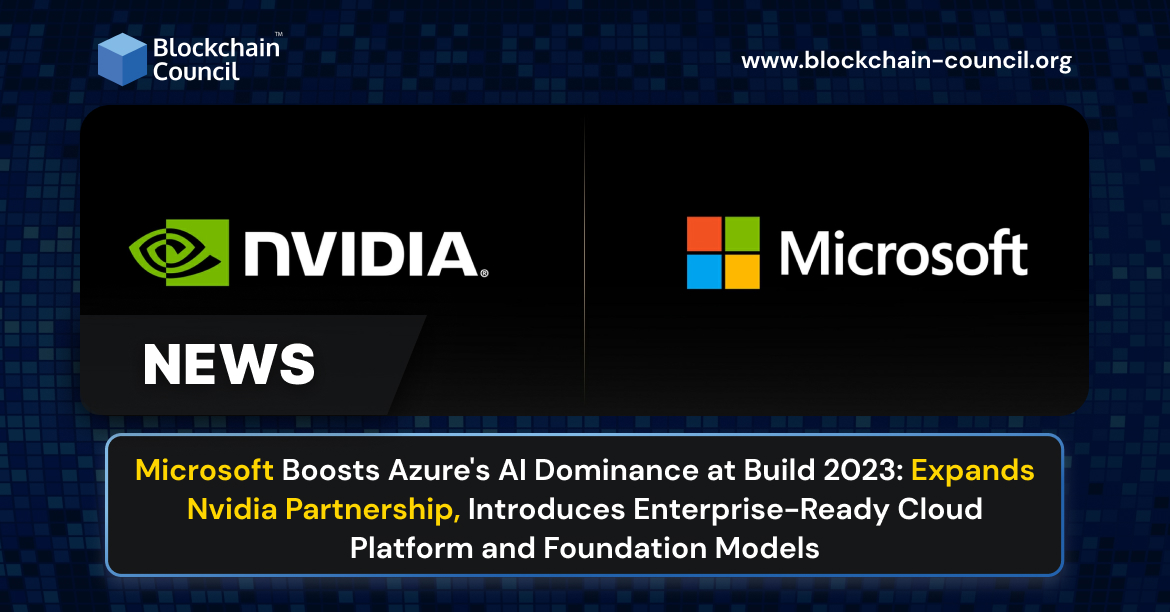 The world of technology is constantly evolving, and artificial intelligence (AI) is at the forefront of this transformation. Microsoft, one of the leading tech companies, has been making significant strides in AI development and integration. At the recently concluded Microsoft Build 2023 event, the company announced several groundbreaking initiatives that will further strengthen its Azure…
https://www.blockchain-council.org/wp-content/uploads/2023/05/news2-3.jpg
612
1170
Blockchain Council
https://blockchain-council.org/wp-content/uploads/2022/02/Logo-500x96-1.png
Blockchain Council
2023-05-30 06:10:12
2023-06-06 04:21:02
Microsoft Boosts Azure's AI Dominance at Build 2023: Expands Nvidia Partnership, Introduces Enterprise-Ready Cloud Platform and Foundation Models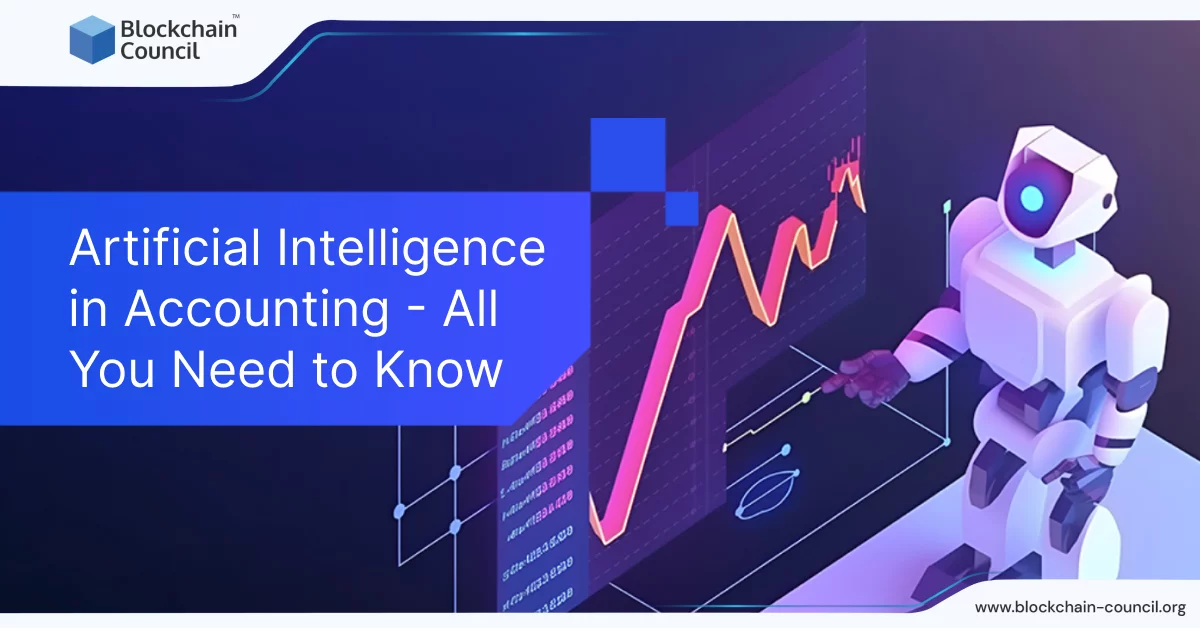 Summary: AI in accounting harnesses the power of data and automation to transform practices and improve outcomes. AI can automate routine tasks such as data entry, invoice processing, reconciliation, tax preparation, auditing, and compliance. By automating these tasks, AI saves time and cost for accountants, allowing them to focus on more value-added activities like strategic…
https://www.blockchain-council.org/wp-content/uploads/2023/05/Artificial-Intelligence-in-Accounting-All-You-Need-to-Know-1.jpg
628
1200
Blockchain Council
https://blockchain-council.org/wp-content/uploads/2022/02/Logo-500x96-1.png
Blockchain Council
2023-05-30 05:32:20
2023-05-30 05:47:40
Artificial Intelligence in Accounting – All You Need to Know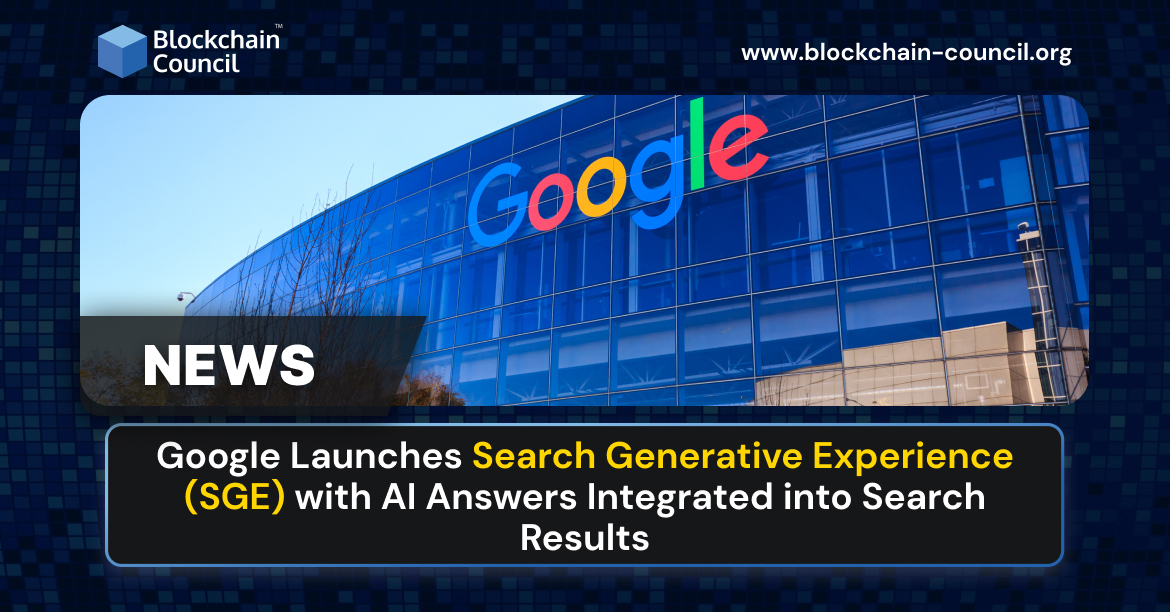 Google's Search Generative Experience (SGE) has introduced an exciting new dimension to the world of search engines. By seamlessly integrating generative AI into the search results, Google is transforming the way users interact with information. Unveiled at the highly anticipated Google I/O 2023 event, SGE promises to revolutionize the search experience by providing users with…
https://www.blockchain-council.org/wp-content/uploads/2023/05/news1-4.jpg
612
1170
Blockchain Council
https://blockchain-council.org/wp-content/uploads/2022/02/Logo-500x96-1.png
Blockchain Council
2023-05-29 12:59:29
2023-05-29 12:59:29
Google Launches Search Generative Experience (SGE) with AI Answers Integrated into Search Results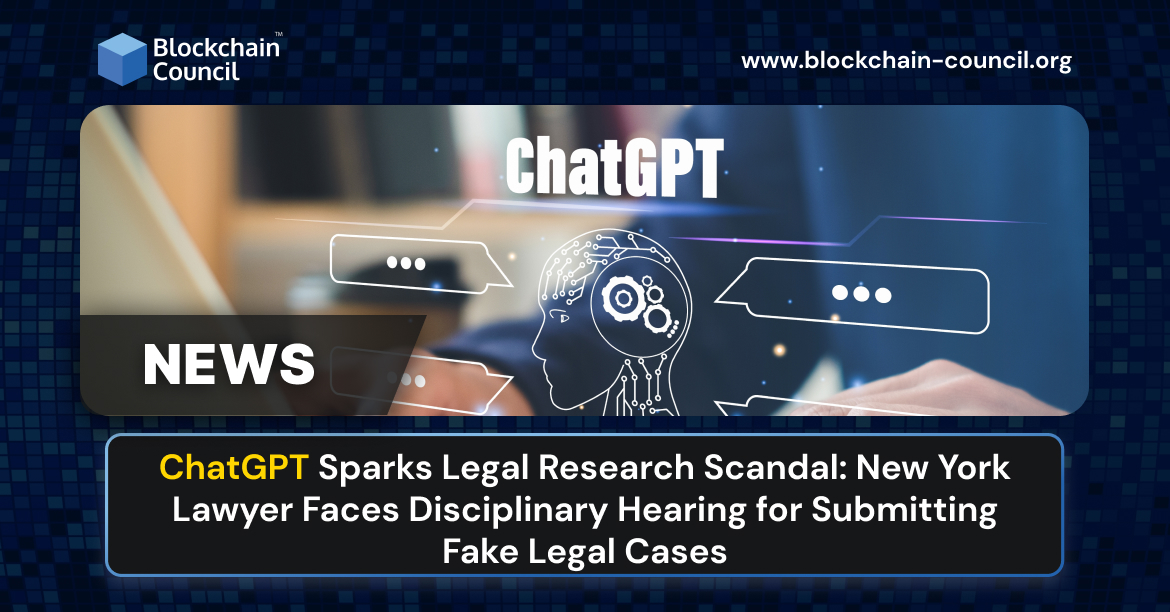 Ever since its debut, the Artificial Intelligence tool ChatGPT has captivated the world with its potential to revolutionize various aspects of our lives. People have been leveraging this powerful AI tool to streamline their daily tasks, ranging from simplifying assignments and drafting emails to expanding their linguistic horizons. However, as with any technology, there are…
https://www.blockchain-council.org/wp-content/uploads/2023/05/Frame-4-1.jpg
612
1170
Blockchain Council
https://blockchain-council.org/wp-content/uploads/2022/02/Logo-500x96-1.png
Blockchain Council
2023-05-29 12:51:14
2023-05-29 12:51:48
ChatGPT Sparks Legal Research Scandal: New York Lawyer Faces Disciplinary Hearing for Submitting Fake Legal Cases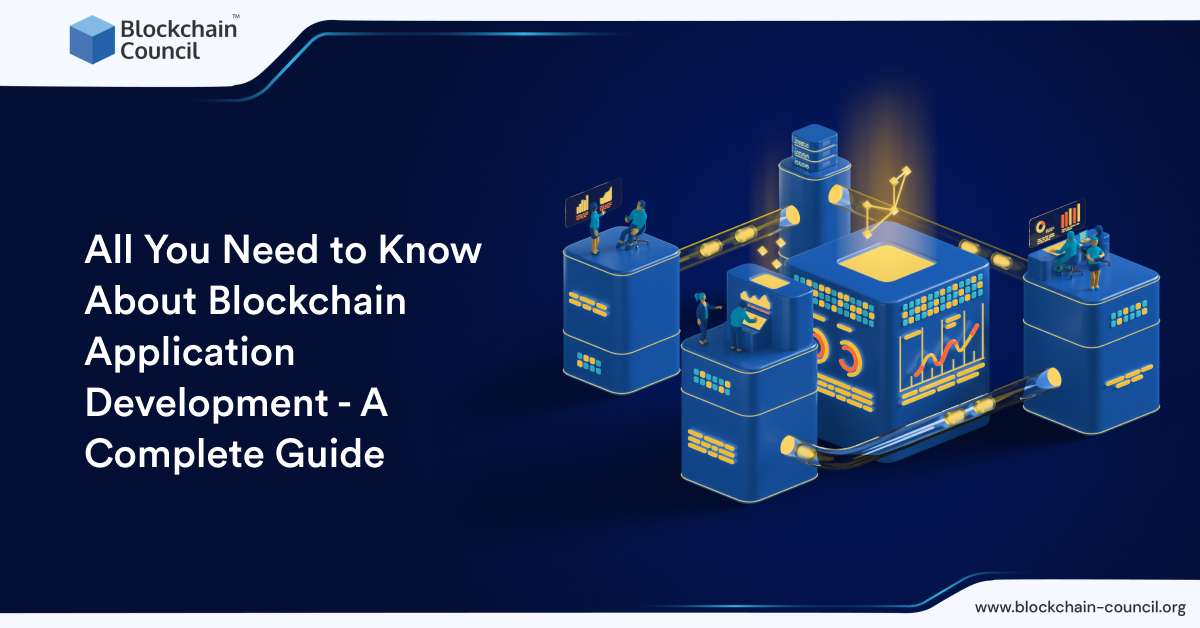 Summary: Blockchain applications are gaining global recognition for their unique characteristics and potential benefits. This article explores the growth and adoption of Blockchain technology and its impact on various industries. Understand the fundamental concepts of Blockchain technology and its key differences from traditional web and mobile applications. Discover the diverse range of Blockchain applications and…
https://www.blockchain-council.org/wp-content/uploads/2023/05/All-You-Need-to-Know-About-Blockchain-Application-Development-A-Complete-Guide.jpg
628
1200
Blockchain Council
https://blockchain-council.org/wp-content/uploads/2022/02/Logo-500x96-1.png
Blockchain Council
2023-05-26 07:07:11
2023-05-26 07:13:51
All You Need to Know About Blockchain Application Development – A Complete Guide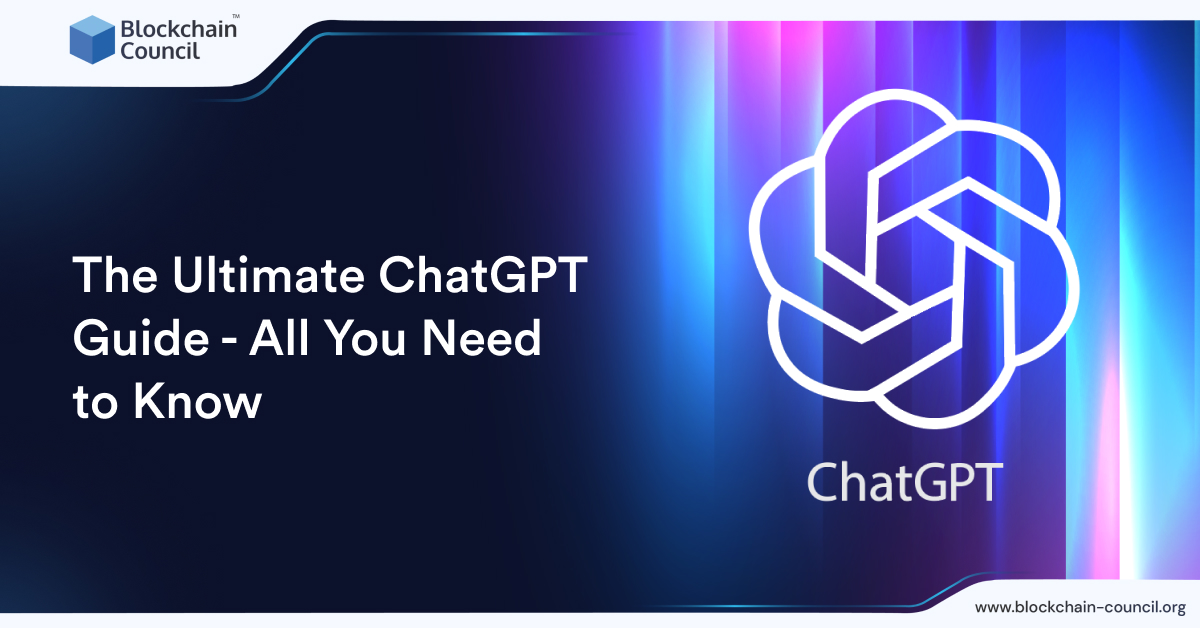 Summary: This article is a comprehensive guide to ChatGPT, the powerful language model developed by OpenAI. ChatGPT is an advanced AI system designed to engage in conversational interactions and provide helpful responses. It utilizes the GPT-3.5 architecture, which makes it capable of understanding and generating human-like text. ChatGPT is trained on a vast amount of…
https://www.blockchain-council.org/wp-content/uploads/2023/05/The-Ultimate-ChatGPT-Guide-All-You-Need-to-Know.jpg
628
1200
Blockchain Council
https://blockchain-council.org/wp-content/uploads/2022/02/Logo-500x96-1.png
Blockchain Council
2023-05-25 06:30:01
2023-08-28 09:37:35
The Ultimate ChatGPT Guide – All You Need to Know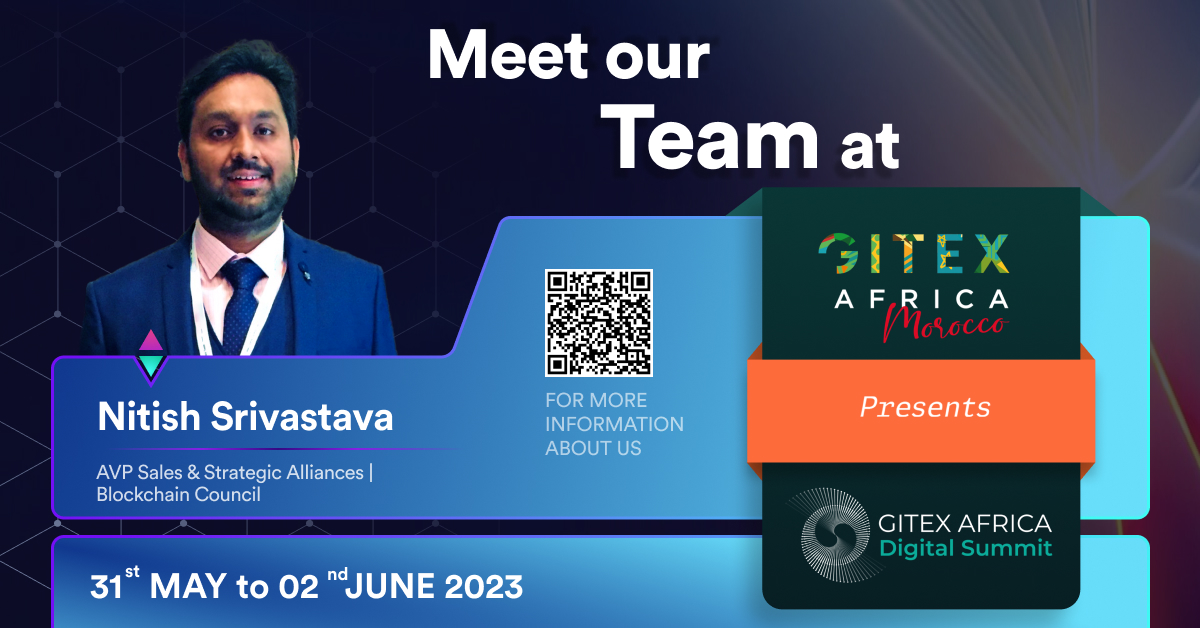 The Red City of Marrakech is abuzz with anticipation as Africa prepares to host its very own tech gathering, GITEX Africa 2023. From May 31 to June 2, this landmark event will bring together tech enthusiasts, startups, investors, and global leaders from over 100 countries. With an impressive lineup of speakers, exhibitors, and government delegations,…
https://www.blockchain-council.org/wp-content/uploads/2023/05/Meet-our-Team-onsite.jpg
628
1200
Blockchain Council
https://blockchain-council.org/wp-content/uploads/2022/02/Logo-500x96-1.png
Blockchain Council
2023-05-24 13:14:39
2023-06-16 10:41:02
Meet the Blockchain Council Team at GITEX Africa Digital Summit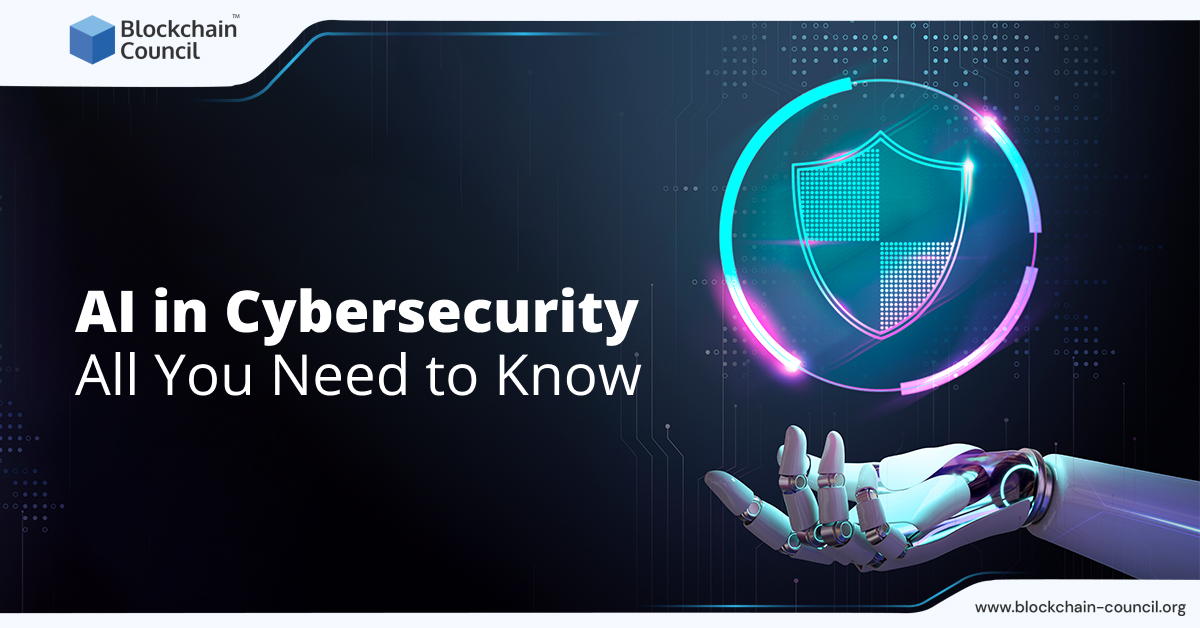 Summary: AI revolutionizes cybersecurity by augmenting human capabilities, enabling proactive defense, and enhancing threat detection and response. Machine learning algorithms power AI systems to analyze vast amounts of data, identify patterns, and detect anomalies that may indicate potential cyber threats. AI in cybersecurity automates security tasks, reducing the burden on human analysts and enabling faster…
https://www.blockchain-council.org/wp-content/uploads/2023/05/AI-in-Cybersecurity-All-You-Need-to-Know.jpg
628
1200
Blockchain Council
https://blockchain-council.org/wp-content/uploads/2022/02/Logo-500x96-1.png
Blockchain Council
2023-05-24 10:20:31
2023-05-24 10:29:10
AI in Cybersecurity – All You Need to Know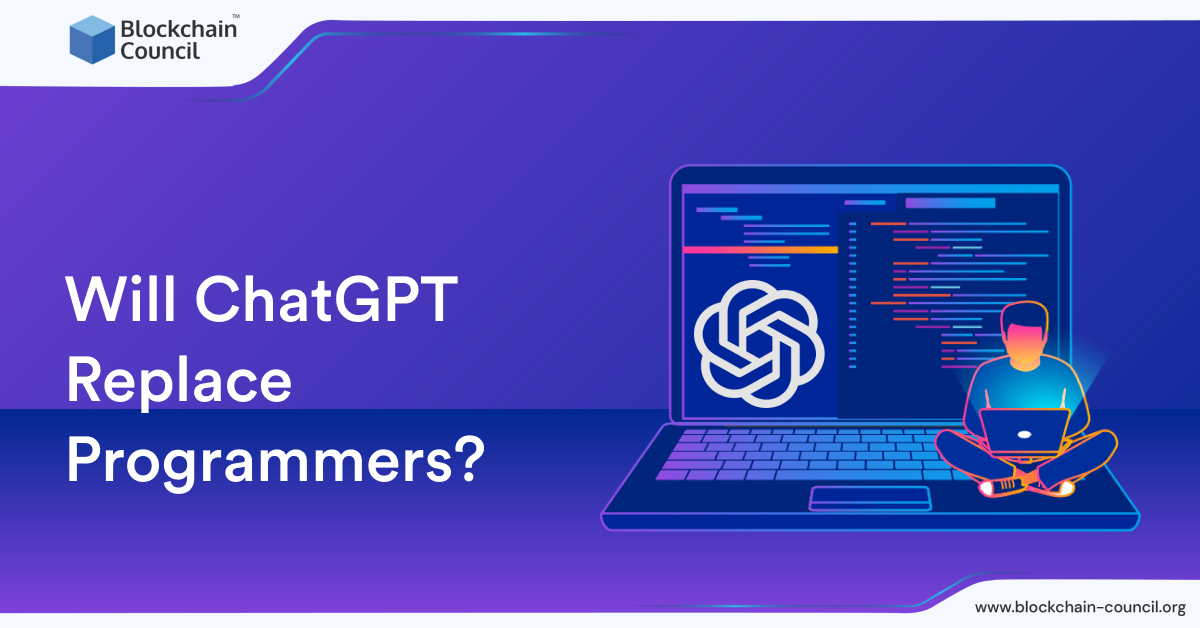 Summary: The future of programming is a topic of discussion in a world driven by technological advancements and the emergence of AI technologies. GPT's unique architecture and abilities, such as generating human-like text, make it popular for various applications in industries like customer support, content creation, and virtual assistants. Factors contributing to GPT's popularity include…
https://www.blockchain-council.org/wp-content/uploads/2023/05/Will-ChatGPT-Replace-Programmers_.jpg
628
1200
Blockchain Council
https://blockchain-council.org/wp-content/uploads/2022/02/Logo-500x96-1.png
Blockchain Council
2023-05-23 12:29:07
2023-08-28 09:29:17
Will ChatGPT Replace Programmers?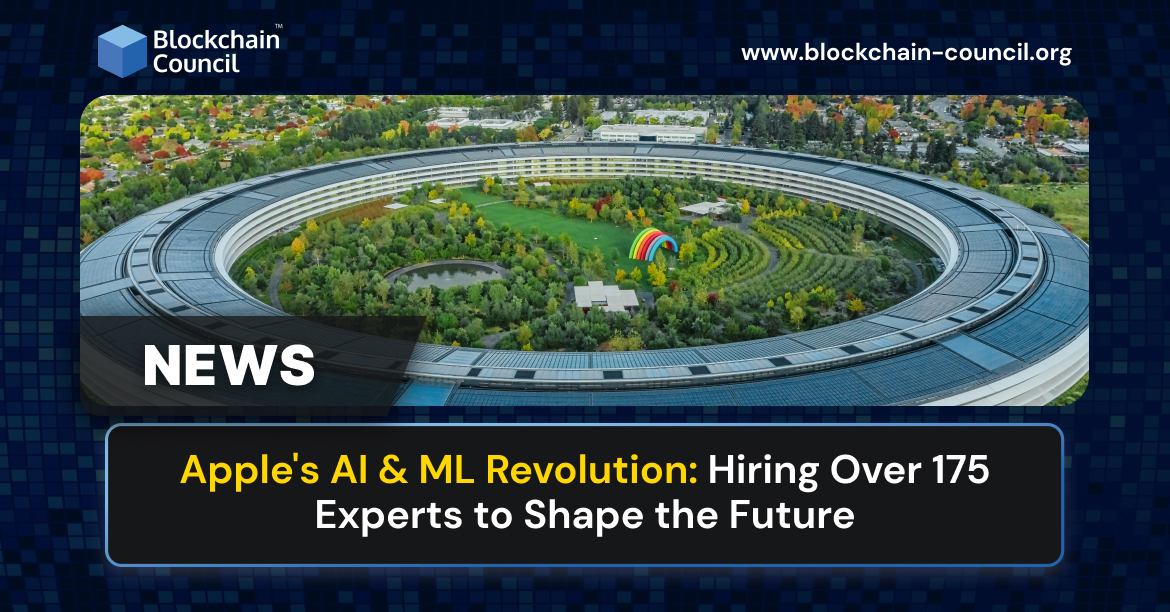 Apple, the technology giant renowned for its innovation and user-centric approach, has set its sights on a new frontier—the realm of artificial intelligence (AI). In a move that has caught the attention of industry insiders and tech enthusiasts alike, Apple has initiated a hiring spree, seeking over 175 experts in generative AI. With this bold…
https://www.blockchain-council.org/wp-content/uploads/2023/05/news1-3.jpg
612
1170
Blockchain Council
https://blockchain-council.org/wp-content/uploads/2022/02/Logo-500x96-1.png
Blockchain Council
2023-05-23 11:23:03
2023-05-23 11:24:33
Apple's AI & ML Jobs: Hiring Over 175 Experts to Shape the Future
Subscribe to Our Newsletter
To receive Offers & Newsletters
Invest in your Learning! Check
Certifications Tailored Just for you
50,000+ Professionals certified so far by Blockchain Council
Enroll today in any of the popular certifications sought after by the industry.