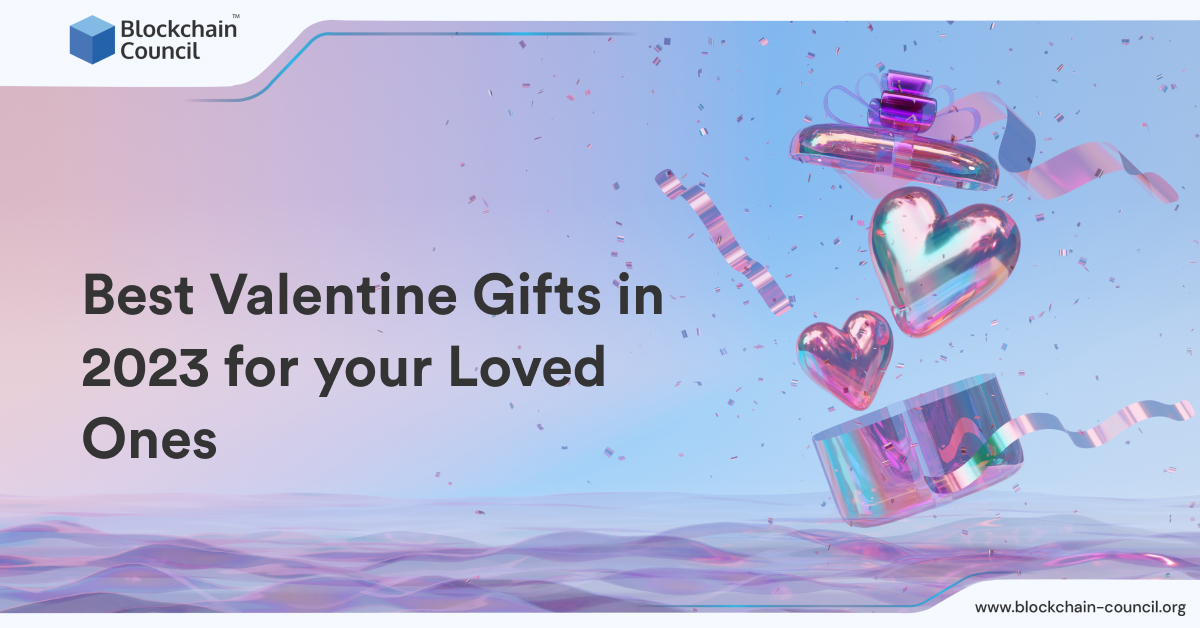 Valentine's Day is around the corner, and it's time to think about what to gift your loved one. Traditional Valentine's gifts like chocolates, flowers, teddy bears, and jewelry are fabulous. However, they don't necessarily create lasting memories. So, this Valentine's, why not gift your partner a lifetime of experience, skills, and knowledge? Why not gift them something so unique and meaningful that it stays with them forever?

That's where certifications from the Blockchain Council come in. Below we have listed the five best Valentine's gifts to get for your loved one this Valentine's:
Certified Blockchain Expert
The Certified Blockchain Expert certification by the Blockchain Council covers all aspects of Blockchain technology. The instructors bring years of experience and expertise to the table. With this self-paced certification program, you and your loved one will receive a top-notch education and hands-on training from industry leaders. In just 8 hours, you will be equipped with the skills to build and implement Blockchain solutions for businesses and organizations. Further, the certification of completion has lifetime validity and will be recognized by employers and peers in the industry. This will open up endless possibilities for your loved one's future career and allow them to have a competitive advantage in the job market. Learn more about the Certified Blockchain Expert™ certification by Blockchain Council.
Certified Blockchain Developer
Another unique and meaningful Valentine's Day gift for your loved one is the Certified Blockchain Developer certification offered by the Blockchain Council. From financial services to healthcare and retail to supply chain management – Blockchain technology is revolutionizing industries and introducing a new era of efficiency, security, and transparency. With our Certified Blockchain Developer certification, you will learn about cutting-edge technologies like Ethereum, IPFS, Hyperledger, and R3 Corda and the most efficient ways to put them into practice. Being a certified Blockchain developer will allow you to be at the forefront of the technological revolution. Learn more about Certified Blockchain Developer certification here.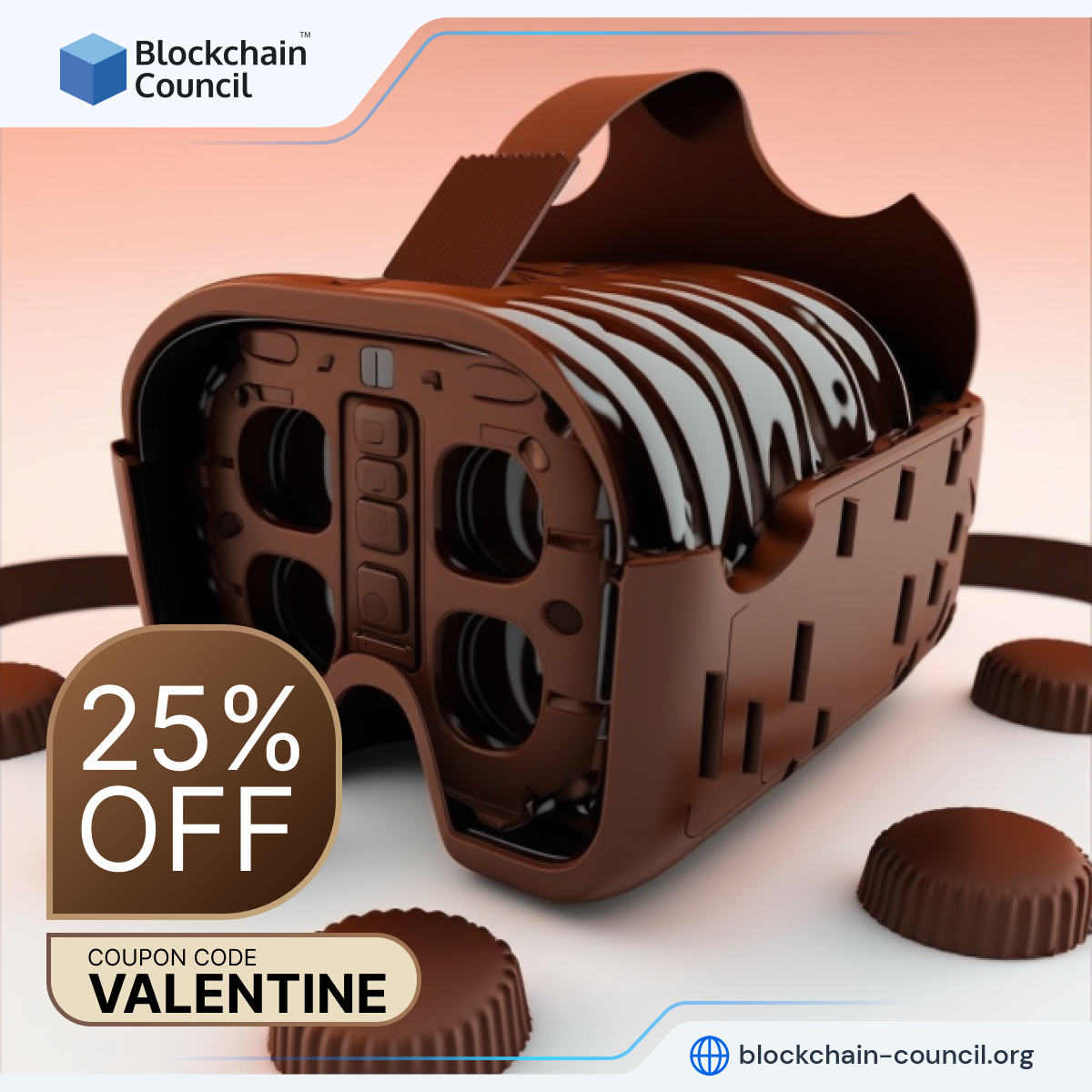 Certified Metaverse Developer™
The world of Metaverse is rapidly growing and changing. Major businesses are investing in this emerging technology and creating countless job opportunities. And if you want to gift your loved one lifetime skills that will help them stand out in the digital domain, then grab the Certified Metaverse Developer™ certification by Blockchain Council. Learning from industry experts, you will have a deeper look at Metaverse's different technologies and tools. The course is self-paced, and just in 13 hours, you will have lifetime certification validity. This certification is a perfect gift for anyone interested in technology, expanding knowledge and skills in the field of Metaverse. 
Certified Web3 Expert™
Next on the list of the most unique and meaningful Valentine's gifts is the Certified Web3 Expert™ certification bundle by Blockchain Council. This bundle brings five major certifications, including Certified Blockchain Expert™, Certified Ethereum Expert™, Certified NFT Expert™, Certified Metaverse Expert™ & Certified Mixed Reality Expert™, into one comprehensive program. With 30 hours and a lifetime certification validity, this self-paced certification is the perfect gift for your tech-savvy partner or anyone who wants to enter the Web3 space. But that is not all! The Certified Web3 Expert™ certification bundle opens the door to numerous premium global events, networking platforms, and podcasts for non-profit initiatives. So what are you waiting for? Enroll today and celebrate this Valentine's Day with the gift of knowledge and success.
Certified NFT Expert™
Last but not least, on our list of best Valentine's gifts is the Certified NFT Expert™ certification by Blockchain Council. NFTs are a hot topic, and as Blockchain technology emerges, the demand for NFT experts is on the rise too. The Certified NFT Expert™ certification is designed to provide a complete understanding of non-fungible assets. This self-paced certification covers all the key topics related to NFTs in just 5 hours. Whether your partner is a complete beginner or a pro, this certification will give them a solid foundation and a huge head start in the industry. Gifting the Certified NFT Expert™ certification is not just a present. It is the perfect way to show your support and encouragement for your partner's professional growth.
Conclusion
This article lists the perfect Valentine's gifts to help you celebrate the day of love like never before. All our certifications are online and self-paced and come with an exclusive certification from the Blockchain Council to help you and your loved ones lead the digital revolution together. Let the love for knowledge and growth bloom this Valentine's Day!
YouTube, the world's leading video-sharing platform, has unveiled four groundbreaking AI-powered tools designed to simplify and enhance the content creation process. These innovative tools were