Last ten years have been remarkable as far as technological growth is concerned. We have seen Blockchain emerge and rise in these years and becoming an integral part of most of the business operations. Last year in May, Facebook announced its inclination towards exploring Blockchain application for the benefit of the company and it also…
https://www.blockchain-council.org/wp-content/uploads/2019/02/Facebook-Beefs-Up-Its-Blockchain-Efforts-With-Startup-Hires.-1.jpg
402
768
Toshendra Kumar Sharma
https://blockchain-council.org/wp-content/uploads/2022/02/Logo-500x96-1.png
Toshendra Kumar Sharma
2019-02-09 21:13:56
2019-02-09 21:13:56
Facebook Beefs Up Its Blockchain Efforts With Startup Hires
If you are a technology stalwart, then you must be aware of the Blockchain and its application. The decade-old technology has disrupted almost all the business verticals and is paving the way for new development. Additionally, it has also opened the gateway for new job opportunities. As and when the companies plan to explore DLT,…
https://www.blockchain-council.org/wp-content/uploads/2019/02/Ripple-To-Launch-Blockchain-Research-Scholarship-Programme..jpg
402
768
Toshendra Kumar Sharma
https://blockchain-council.org/wp-content/uploads/2022/02/Logo-500x96-1.png
Toshendra Kumar Sharma
2019-02-06 17:10:07
2019-02-06 17:35:18
Ripple To Launch Blockchain Research Scholarship Programme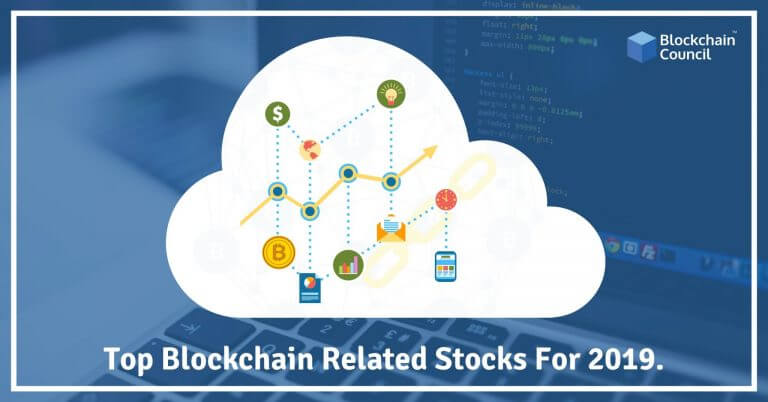 After the overall downward trend that presided over the cryptocurrency markets in 2018, there may be some hope for cryptocurrency investors with the development of Bakkt, and Ethereum's Casper upgrade. For the more traditional investors in the equity market, there are a number of high profile companies that are experimenting with blockchain in sectors such…
https://www.blockchain-council.org/wp-content/uploads/2019/02/Top-Blockchain-Related-Stocks-For-2019.jpg
402
768
Toshendra Kumar Sharma
https://blockchain-council.org/wp-content/uploads/2022/02/Logo-500x96-1.png
Toshendra Kumar Sharma
2019-02-04 12:16:21
2019-02-04 12:16:21
Top Blockchain Related Stocks For 2019
Whether Bitcoin or Ethereum abates, Blockchain is here to stay for long.  This technology has paved the way for many developments and thus has become an area of research and experiment for many IT companies. The biggest name which is trying to adopt this technology is Microsoft. What is blockchain? Before looking into the use…
https://www.blockchain-council.org/wp-content/uploads/2018/02/How-is-Microsoft-trying-to-adapt-Blockchain-Technology.jpg
402
768
Toshendra Kumar Sharma
https://blockchain-council.org/wp-content/uploads/2022/02/Logo-500x96-1.png
Toshendra Kumar Sharma
2018-03-03 18:30:54
2018-02-28 14:11:24
How is Microsoft trying to adapt Blockchain Technology?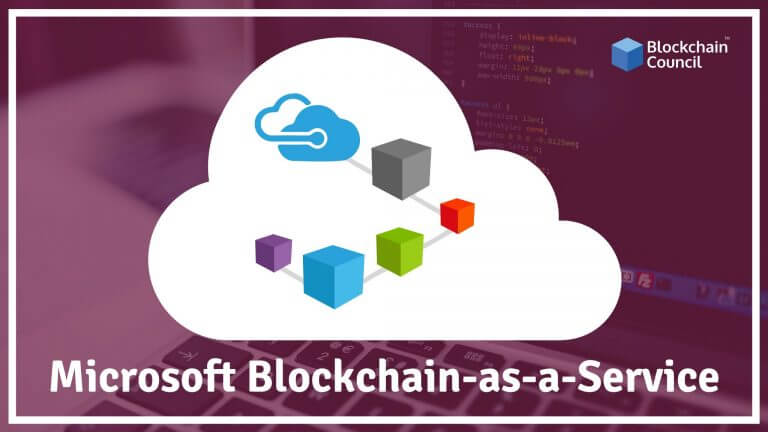 The Bitcoin blockchain technology is up and rising. There is no stop to it as it is becoming the most used method of transaction and payment. It is changing the phase of digital currency in an absolute way. The big time software industries are also busy doing their part in this field. Likewise, the Microsoft…
https://www.blockchain-council.org/wp-content/uploads/2017/08/what-is-microsoft-blockchain-as-a-service-2.jpg
432
768
Toshendra Kumar Sharma
https://blockchain-council.org/wp-content/uploads/2022/02/Logo-500x96-1.png
Toshendra Kumar Sharma
2017-08-17 07:00:48
2018-01-08 17:13:30
What Is Microsoft Blockchain-As-A-Service?
Subscribe to Our Newsletter
To receive Offers & Newsletters
Invest in your learning! Here's a coupon code tailored just for you
50,000+ Professionals certified so far by Blockchain Council
Enroll today in any of the popular certifications sought after by the industry.