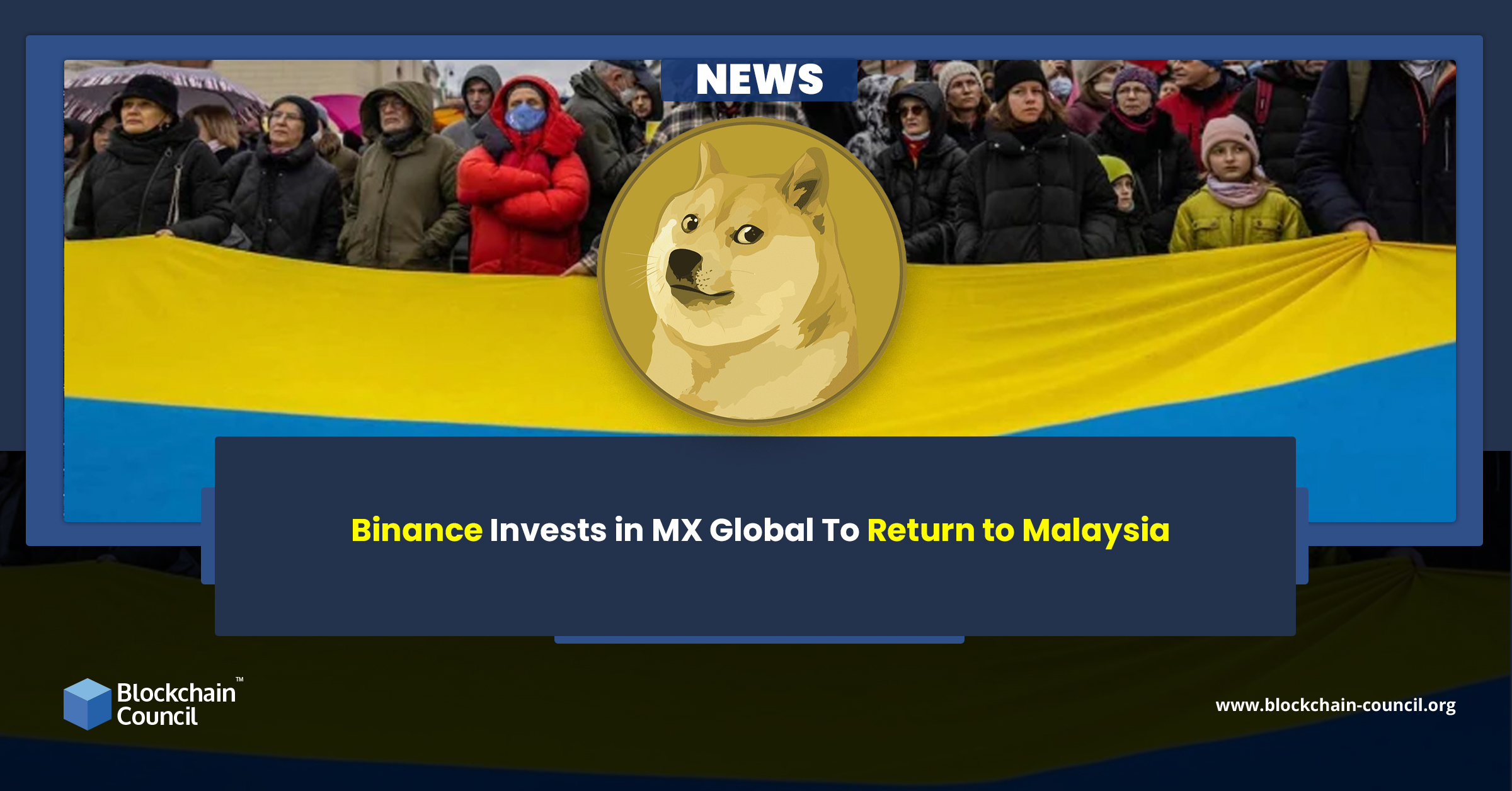 The ongoing political tussle between Russia and Ukraine has given a major blow to the global economic, financial, and social sphere. Where Vladimir Putin-led Russian military force is invading Ukrainian territory, the latter is fighting back strongly to preserve its independence. The dire conditions have created economic turbulence in Ukraine and to solve this the…
https://www.blockchain-council.org/wp-content/uploads/2022/03/Ukraine-accepts-Dogecoin-as-a-Crypto-Donation-news-emailer.jpg
1256
2400
Ayushi Abrol
https://blockchain-council.org/wp-content/uploads/2022/02/Logo-500x96-1.png
Ayushi Abrol
2022-03-03 12:44:10
2022-03-03 12:44:10
Ukraine accepts Dogecoin as a Crypto Donation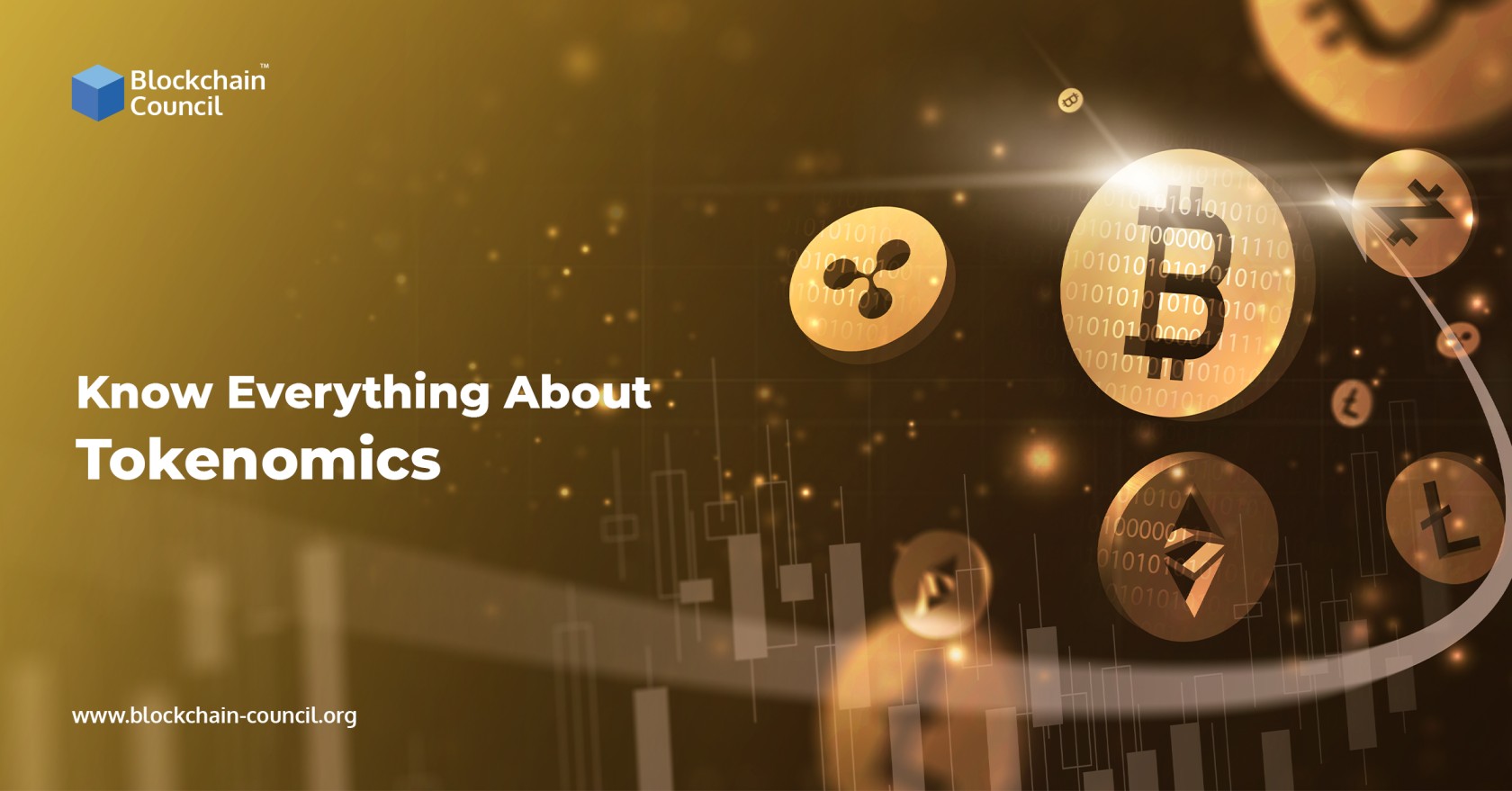 As new DeFi projects set foot in the crypto business in 2021, choosing which cryptocurrency to invest in can be difficult for a new investor. As a result, you may be wondering how to perceive the value of a specific cryptocurrency and what gives a cryptocurrency its worth.  Tokenomics of a cryptocurrency, on the other…
https://www.blockchain-council.org/wp-content/uploads/2022/02/Know-Everything-About-Tokenomics.jpg
879
1680
Ayushi Abrol
https://blockchain-council.org/wp-content/uploads/2022/02/Logo-500x96-1.png
Ayushi Abrol
2022-02-23 10:00:57
2022-02-23 10:00:57
Know Everything About Tokenomics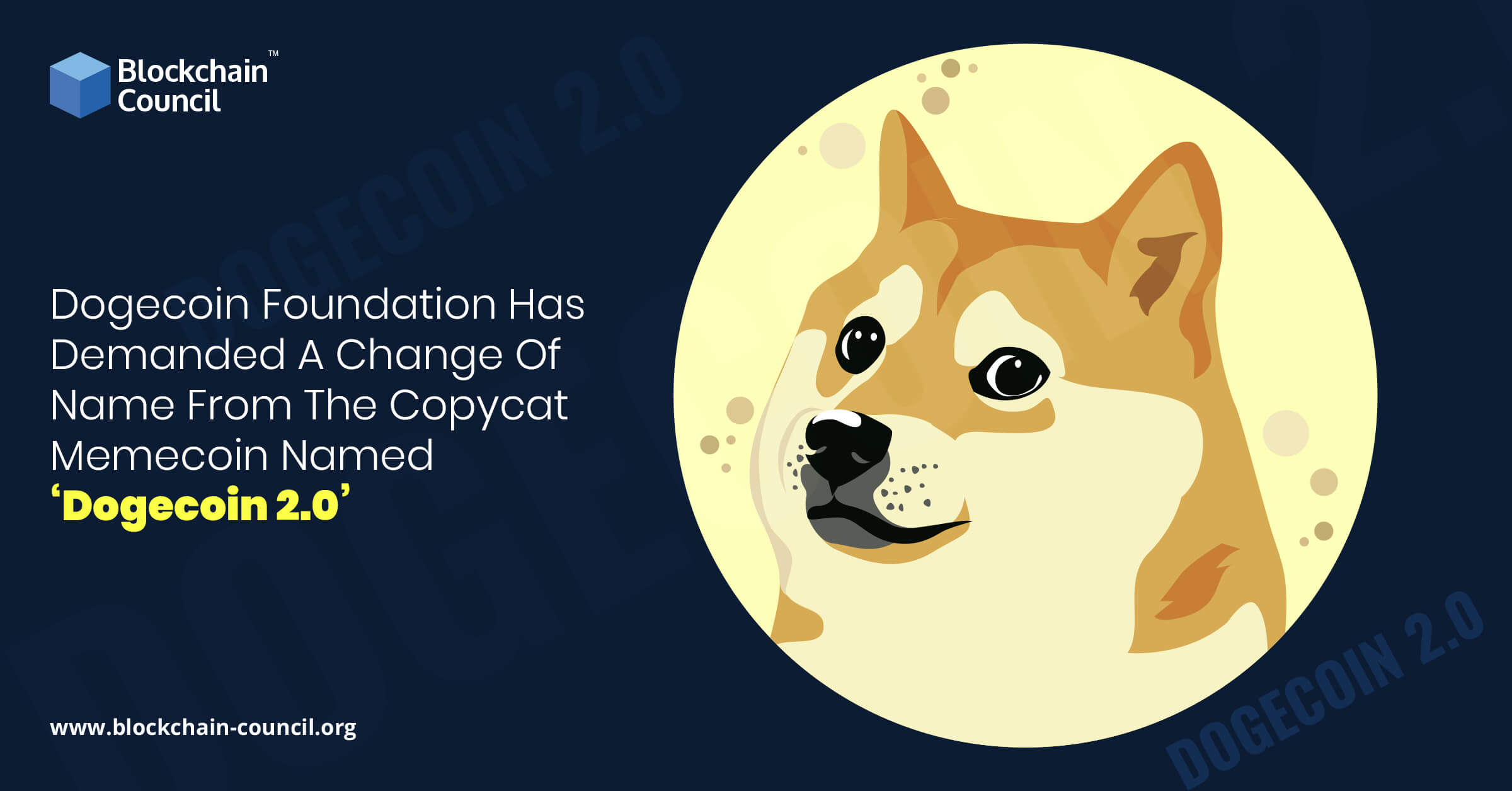 A relatively fresh-faced and young meme coin that has made its entrance in the market very recently, has been facing a severe backlash from the popular and famous Dogecoin Foundation and the reason for this backlash is that the newly launched memecoin has named itself as 'Dogecoin 2.0'. Owing to this strange and rather deliberate…
https://www.blockchain-council.org/wp-content/uploads/2021/09/Dogecoin-Foundation-Has-Demanded-A-Change-Of-Name-From-The-Copycat-Memecoin-Named-'Dogecoin-2.0.jpg
1256
2400
Avinandan Banerjee
https://blockchain-council.org/wp-content/uploads/2022/02/Logo-500x96-1.png
Avinandan Banerjee
2021-09-02 17:26:42
2021-09-02 17:26:42
Dogecoin Foundation Has Demanded A Change Of Name From The Copycat Memecoin Named 'Dogecoin 2.0'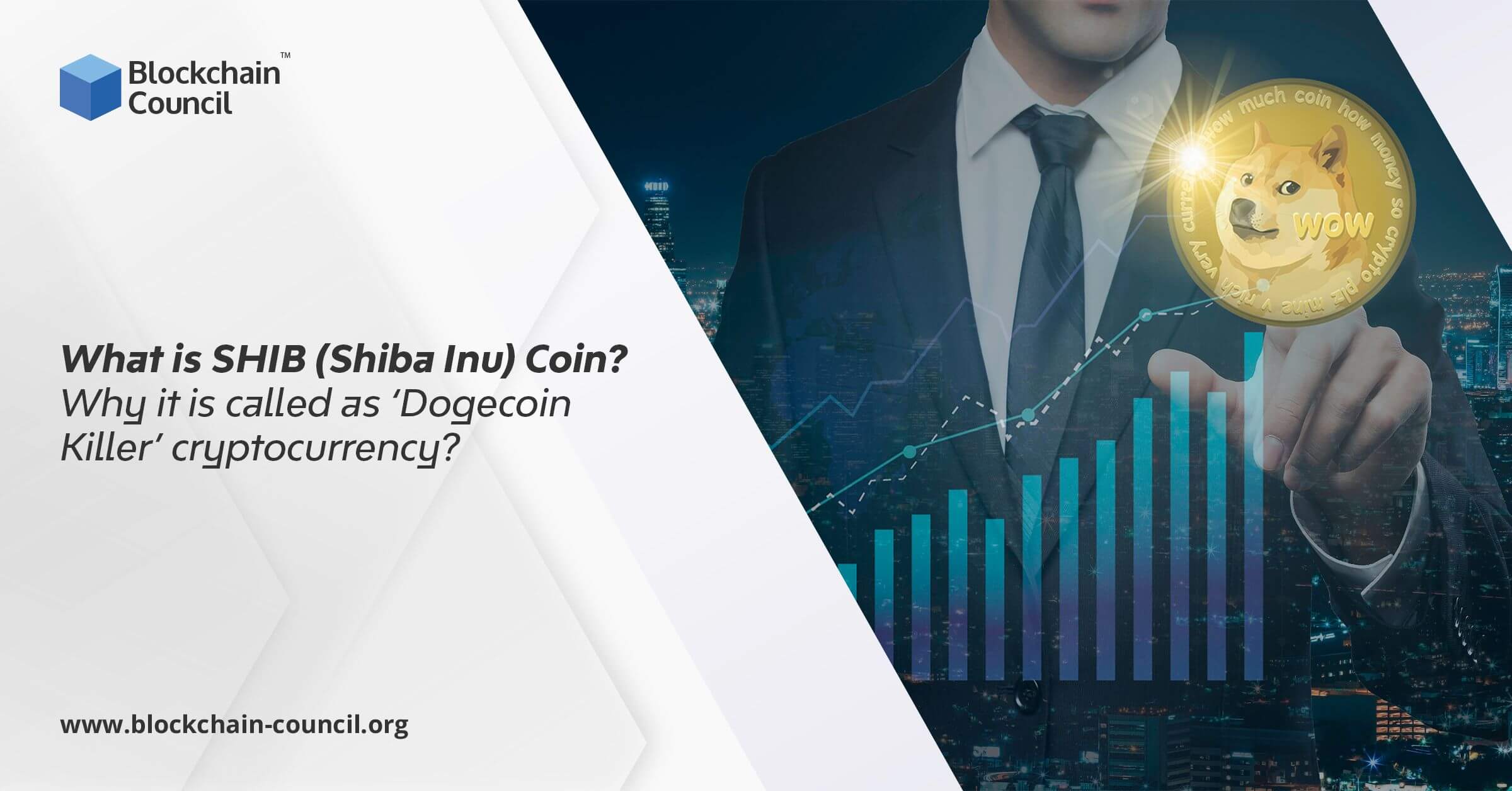 Just when you think, okay things can't get any ridiculous, Shibe Inu ($SHIB) comes wagging its tale in the scene of cryptocurrency. Although Bitcoin, Ethereum, and a few other cryptocurrencies have a plausible use case, the meme-worthy nonsense around crypto's altcoins is hitting epic new heights. Last week, as Elon Musk prepared to host Saturday…
https://www.blockchain-council.org/wp-content/uploads/2021/05/What-is-SHIB-Shiba-Inu-Coin-Why-it-is-called-as-'Dogecoin-Killer-cryptocurrency.jpeg
1256
2400
Anshika Bhalla
https://blockchain-council.org/wp-content/uploads/2022/02/Logo-500x96-1.png
Anshika Bhalla
2021-05-13 10:53:14
2021-11-23 19:21:24
What is SHIB (Shiba Inu) Coin? Why it is called as 'Dogecoin Killer' cryptocurrency?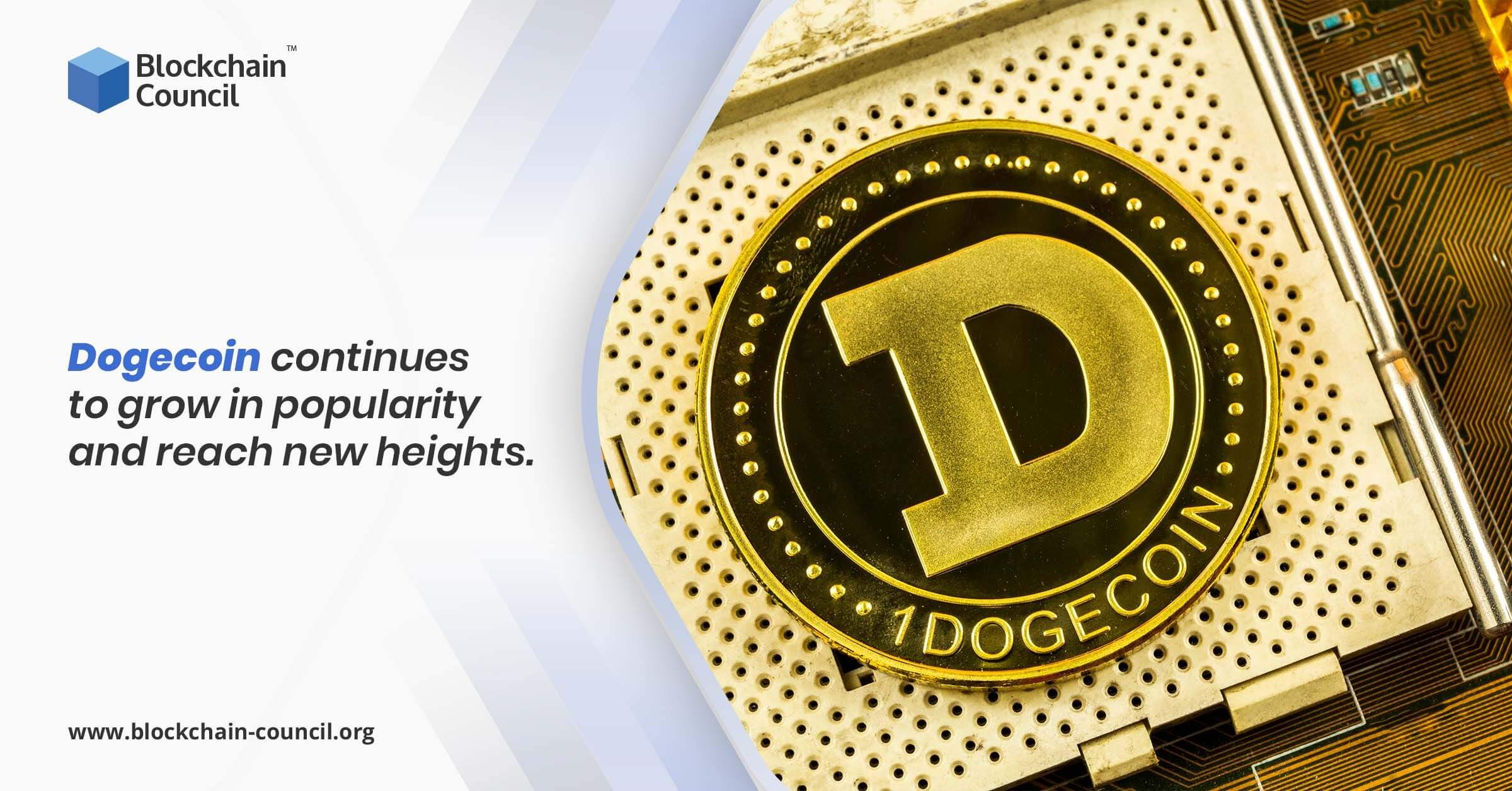 Dogecoin has become really popular in the last month. The price of Dogecoin has risen dramatically in recent weeks, from $0.05 to an all-time high of $0.45. However, after the all-time high rally, Dogecoin fell to $0.16 and then jumped straight up to 0.44 dollars. People are trying to benefit from investing because the return…
https://www.blockchain-council.org/wp-content/uploads/2021/05/Dogecoin-continues-to-grow-in-popularity-and-reach-new-heights.jpeg
1256
2400
Anshika Bhalla
https://blockchain-council.org/wp-content/uploads/2022/02/Logo-500x96-1.png
Anshika Bhalla
2021-05-06 11:26:12
2021-05-13 11:38:20
Dogecoin Continues To Grow In Popularity And Reach New Heights.
Subscribe to Our Newsletter
To receive Offers & Newsletters