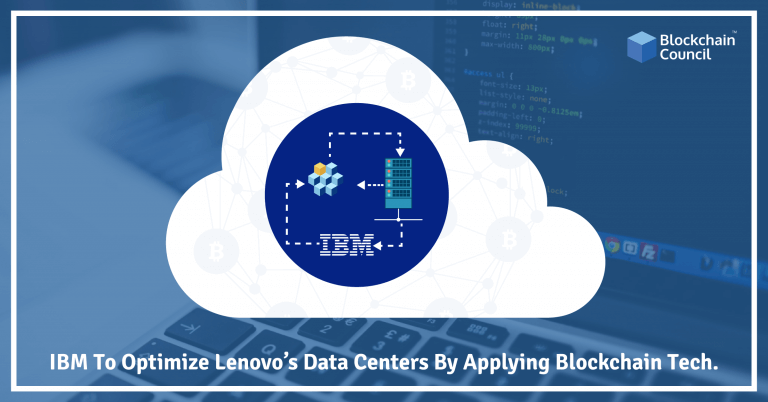 According to a press release on 25 April 2019, global tech giant, IBM has entered into an agreement with Lenovo, the Chinese multinational technology company, in order to apply blockchain in Lenovo's customer service. IBM is a US-based computer, technology, and IT corporation which is headquartered in New York. It is the world's biggest…
https://www.blockchain-council.org/wp-content/uploads/2019/05/IBM-To-Optimize-Lenovo's-Data-Centers-By-Applying-Blockchain-Tech.png
402
768
Toshendra Kumar Sharma
https://blockchain-council.org/wp-content/uploads/2022/02/Logo-500x96-1.png
Toshendra Kumar Sharma
2019-05-03 16:29:31
2019-05-03 16:37:50
IBM To Optimize Lenovo's Data Centers By Applying Blockchain Tech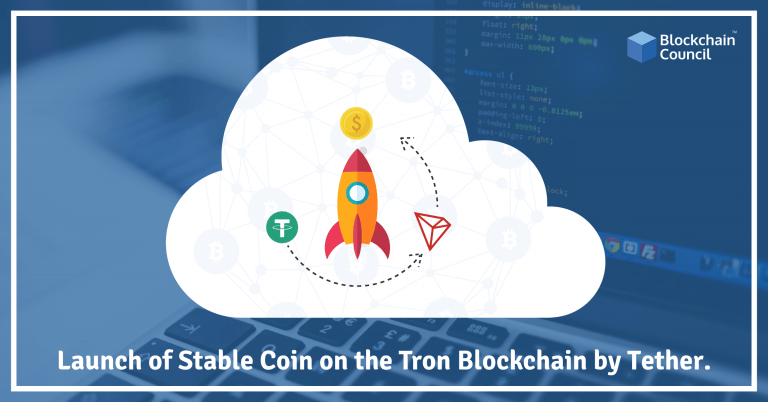 According to the press release from Tether on 4 March 2019, TRON Foundation has partnered with Tether to make Tether's USDT available on the TRON Network, thereby making it accessible to TRON's user base. It plans to implement the same from April 2019. The TRC-20 token will be launched on TRON's network in the early…
https://www.blockchain-council.org/wp-content/uploads/2019/05/Launch-of-Stable-Coin-on-the-Tron-Blockchain-by-Tether.png
402
768
Toshendra Kumar Sharma
https://blockchain-council.org/wp-content/uploads/2022/02/Logo-500x96-1.png
Toshendra Kumar Sharma
2019-05-01 18:00:22
2019-05-01 18:00:38
Launch Of Stable Coin On The Tron Blockchain By Tether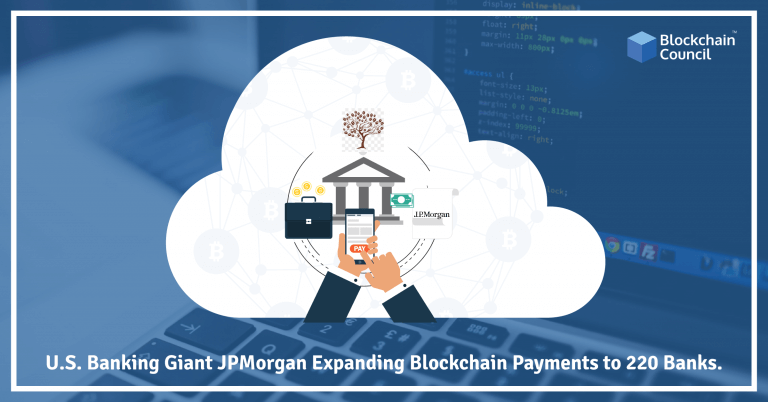 According to a news release on 22 April 2019, mega-bank JPMorgan Chase & Co. plans to expand an existing blockchain project in an attempt to fend off competition from money transfer services such as TransferWise and Ripple. This feature which will be live in Q3 will be used for both domestic and international payments. …
https://www.blockchain-council.org/wp-content/uploads/2019/04/U.S.-Banking-Giant-JPMorgan-Expanding-Blockchain-Payments-to-220-Banks.png
402
768
Toshendra Kumar Sharma
https://blockchain-council.org/wp-content/uploads/2022/02/Logo-500x96-1.png
Toshendra Kumar Sharma
2019-04-30 16:40:56
2019-04-30 16:41:26
U.S. Banking Giant JPMorgan Expanding Blockchain Payments to 220 Banks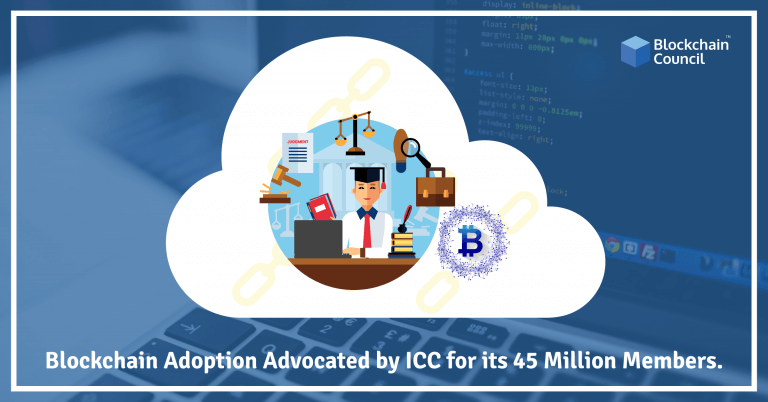 ICC, the world's largest, partners with trade organization leading distributed ledger firm, Perlin to bring innovative technologies to the fore. It plans to make blockchain technology available to the 45 million businesses under its wing and this includes McDonald's, PayPal, FedEx, Amazon, and Coca Cola. Perlin is a decentralized cloud computing marketplace. It uses the…
https://www.blockchain-council.org/wp-content/uploads/2019/04/Blockchain-Adoption-Advocated-by-ICC-for-its-45-Million-Members.png
402
768
Toshendra Kumar Sharma
https://blockchain-council.org/wp-content/uploads/2022/02/Logo-500x96-1.png
Toshendra Kumar Sharma
2019-04-26 12:19:09
2019-04-26 12:21:01
Blockchain Adoption Advocated By ICC For Its 45 Million Members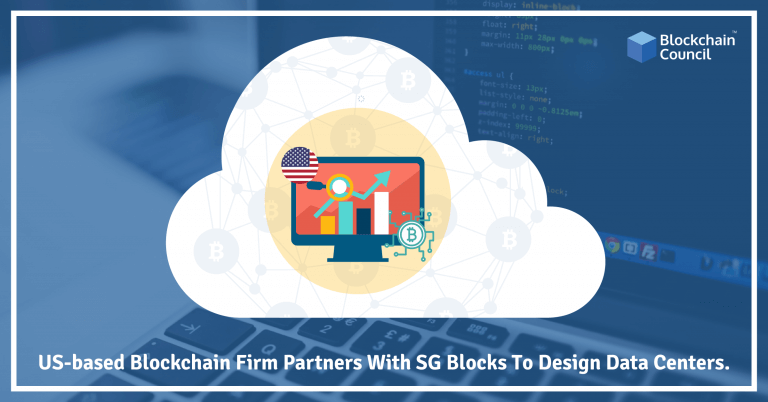 As per a press release on 1 April 2019, United States-based Blockchain Holdings Capital Ventures (BHCV), which focuses on the energy, technology, and real estate companies, has partnered with SG Blocks to develop its multi-container data centers. About BHCV And SG Blocks Inc. BHCV is a public holding company which focuses on building…
https://www.blockchain-council.org/wp-content/uploads/2019/04/US-based-Blockchain-firm-partners-with-SG-Blocks-to-design-data-centers.png
402
768
Toshendra Kumar Sharma
https://blockchain-council.org/wp-content/uploads/2022/02/Logo-500x96-1.png
Toshendra Kumar Sharma
2019-04-25 11:26:06
2019-04-26 11:25:52
US-Based Blockchain Firm Partners With SG Blocks To Design Data Centers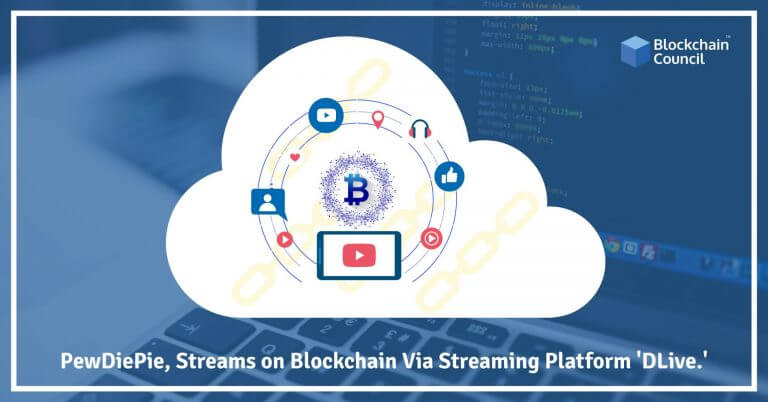 The intervention of Blockchain technology in different fields has become the talk of the town. Apart from big names in the industry, there are many nations which are also contributing to making Blockchain a part of mainstream technology. We have heard about China, USA, UK and other nations which have created a remarkable impact in…
https://www.blockchain-council.org/wp-content/uploads/2019/04/2019-04-19-2.jpg
402
768
Toshendra Kumar Sharma
https://blockchain-council.org/wp-content/uploads/2022/02/Logo-500x96-1.png
Toshendra Kumar Sharma
2019-04-19 16:02:39
2019-04-22 12:35:40
PewDiePie, Streams on Blockchain Via Streaming Platform 'DLive.'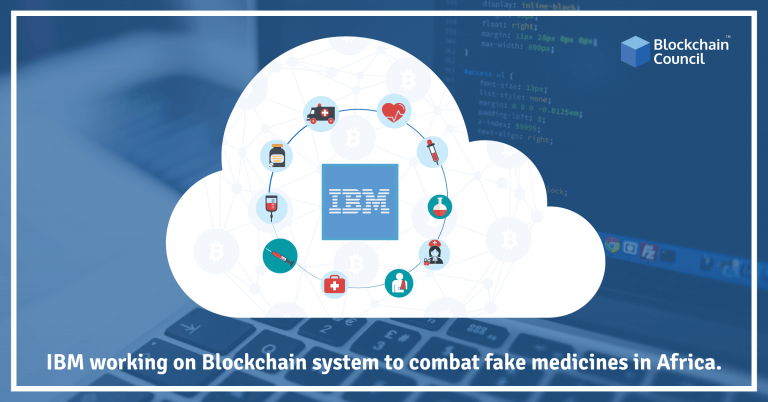 IBM is one of the leading tech giants which is aggressively working towards Blockchain. The company has implemented various transformation based on Blockchain. It has a separate division which solely works towards developing Blockchain based applications. We already know that IBM has filed many patents, but in this blog, we will be exploring its new…
https://www.blockchain-council.org/wp-content/uploads/2019/04/IBM-working-on-Blockchain-system-to-combat-fake-medicines-in-Africa.png
402
768
Toshendra Kumar Sharma
https://blockchain-council.org/wp-content/uploads/2022/02/Logo-500x96-1.png
Toshendra Kumar Sharma
2019-04-17 00:00:00
2019-04-17 12:07:25
IBM Working On A Blockchain System To Combat Fake Medicines In Africa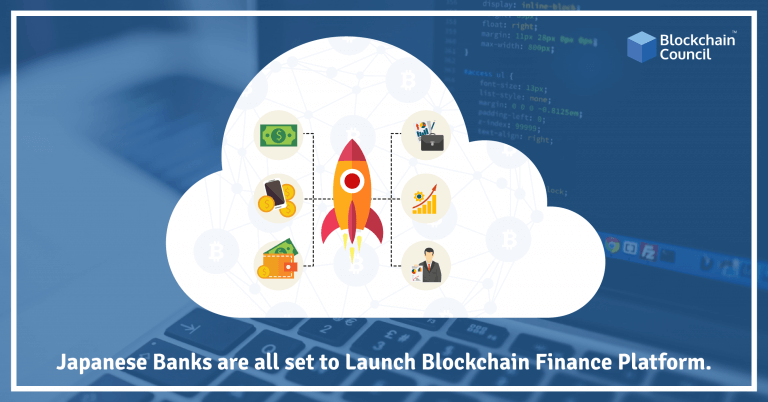 Japan is one of those nations which is highly promoting the use of Blockchain technology. It has perhaps understood the implications that this technology can have in our life and business operations. In times like today, when we need systems and technologies that can guarantee the utmost level of satisfaction and security, Blockchain has emerged…
https://www.blockchain-council.org/wp-content/uploads/2019/04/Japanese-Banks-are-all-set-to-Launch-Blockchain-Finance-Platform-Services.png
402
768
Toshendra Kumar Sharma
https://blockchain-council.org/wp-content/uploads/2022/02/Logo-500x96-1.png
Toshendra Kumar Sharma
2019-04-16 00:00:03
2019-04-16 10:36:05
Japanese Banks Are All Set To Launch Blockchain Finance Platform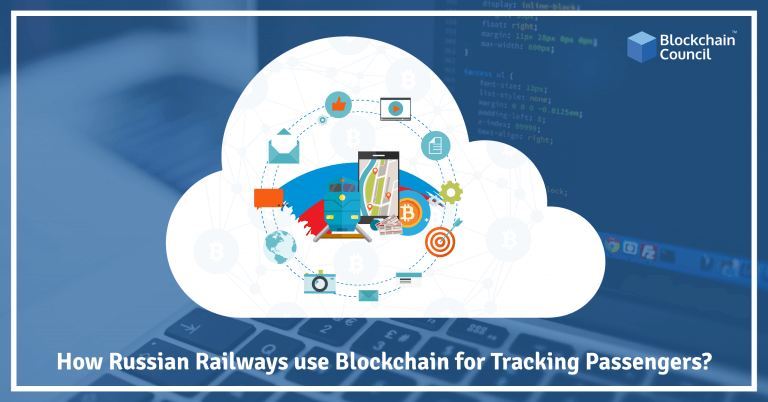 New technology that is hitting the headlines every day, Blockchain has gained a new appreciator, Russia. Yes, that's the fact, Blockchain is finding application in many business niches. Countries like China and Australia have already shown their inclination towards using this technology, they are promoting the startups and are integrating Blockchain technology with their mainstream…
https://www.blockchain-council.org/wp-content/uploads/2019/03/How-Russian-Railways-use-Blockchain-for-Tracking-Passengers.png
402
768
Toshendra Kumar Sharma
https://blockchain-council.org/wp-content/uploads/2022/02/Logo-500x96-1.png
Toshendra Kumar Sharma
2019-03-29 09:20:12
2019-03-29 15:51:20
How Russian Railways Use Blockchain For Tracking Passengers?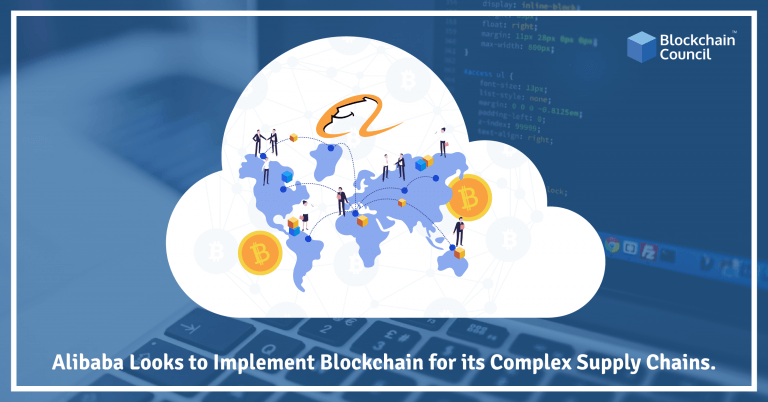 Have you ever wondered what new transformation that Blockchain and IoT can bring to the world? Well, it is amazing to see that both these technologies are bringing in some revolutionary changes. IoT is a bit old, and Blockchain is the new entrant, with the amalgamation of both these technologies, we are surely going to…
https://www.blockchain-council.org/wp-content/uploads/2019/03/Alibaba-looks-to-implement-blockchain-for-its-complex-supply-chains.png
402
768
Toshendra Kumar Sharma
https://blockchain-council.org/wp-content/uploads/2022/02/Logo-500x96-1.png
Toshendra Kumar Sharma
2019-03-20 00:00:30
2019-03-20 13:01:59
Alibaba Looks To Implement Blockchain For Its Complex Supply Chains
Subscribe to Our Newsletter
To receive Offers & Newsletters
Invest in your learning! Here's a coupon code tailored just for you
50,000+ Professionals certified so far by Blockchain Council
Enroll today in any of the popular certifications sought after by the industry.