"The measure of intelligence is the ability to change." ― Albert Einstein
Change is inevitable. Today technology is changing and evolving at a fast pace. Success is ensured for those who adapt well with the changing technology.
The person in focus for today's success story is Rishabh Duseja who strongly believes in changing and adapting with the newest technological developments for sustained growth. Rishabh's passion for learning new technologies led him to Blockchain Council. When he approached the Blockchain Council for the first time, he was excited to know what prospects can Blockchain bring to the finance industry.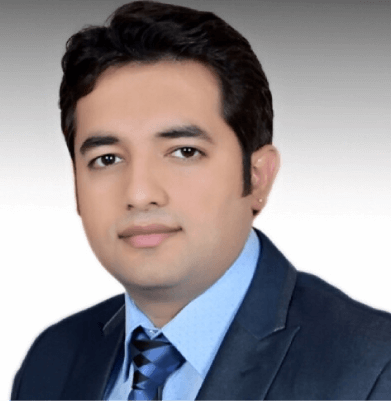 Being a finance professional himself, he was well acquainted with the kind of issues the banking sector had been facing. He enrolled himself in the Certified Blockchain and Finance Professional™. As he progressed in training, he got a clear understanding of the various possibilities Blockchain can bring. He envisioned Blockchain as the answer to many of the pressing issues related to data security and Integrity in the banking domain. 
In his own words "After going through the Certified Blockchain and Finance Professional certification and training, I have understood the practical implementations of Blockchain in the various financial process such as Cross Border Payments, Syndicate Lending, Digital Identity Verification and Trade Finance, etc. I am truly convinced that Blockchain can provide efficient and reliable solutions to the many problems in the banking industry. I would like to thank Blockchain Council for developing such an insightful training on Blockchain in finance domain."
Rishabh is currently working as an AVP in the Citi Bank. This certification has given him the required boost in his career, and he feels positive about working towards the implementation of Blockchain in the workplace. He gives credit to Blockchain Council for his newfound passion for Blockchain technology that is proving to be immensely beneficial for him.