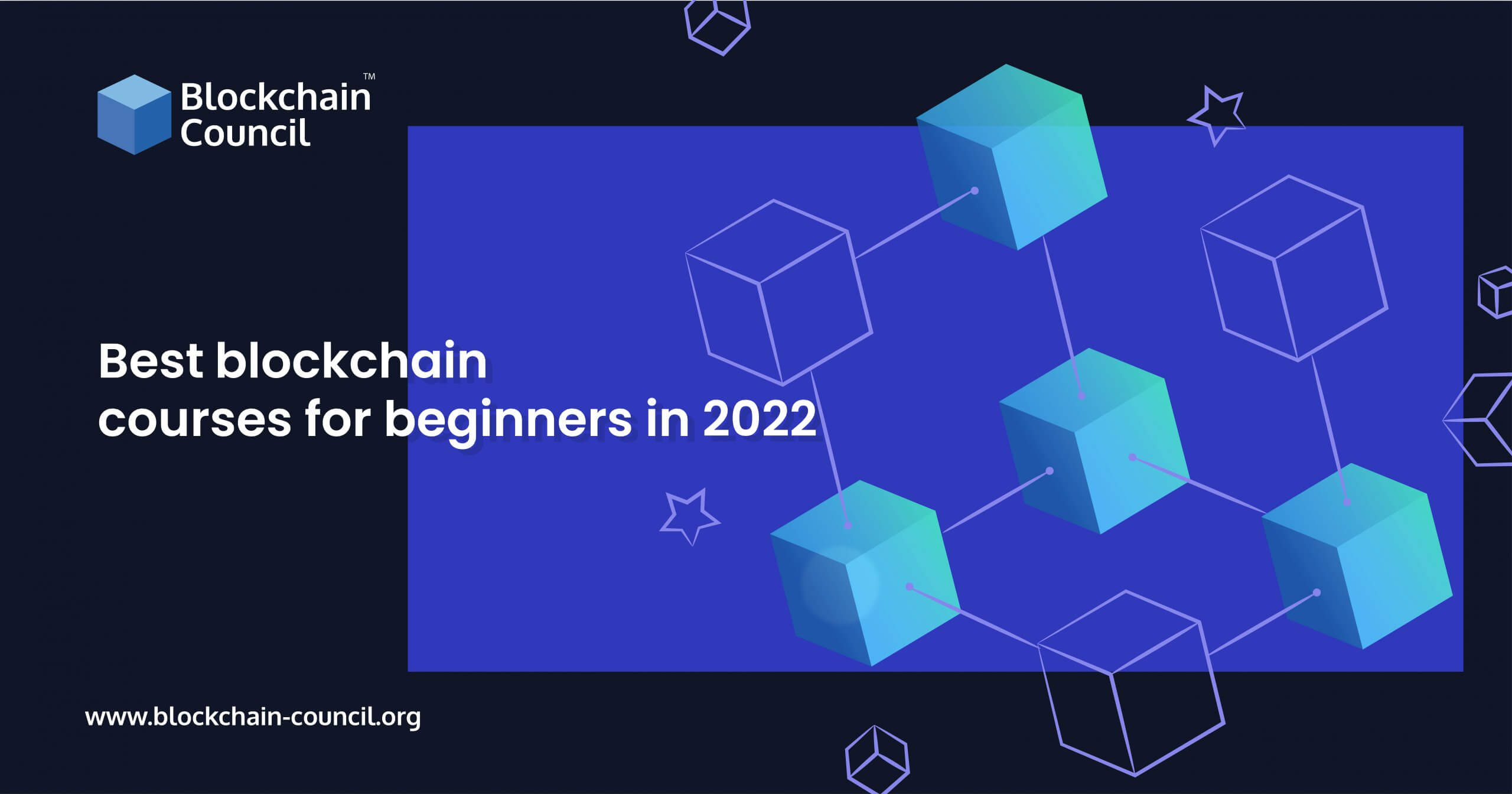 When you hear blockchain, it is easy for ideas like bitcoin and crypto to come to mind, although it is beyond that.

It is now a well-known fact that many people are trying to learn blockchain basics, blockchain development, and the entire blockchain technology in Blockchain certifications. Blockchain specialization is a necessity in this present age. A blockchain developer should be versed in a programming language (like Javascript or py) and decentralized applications. 
Numerous online courses can offer you a blockchain certification and educate you on cryptocurrency and blockchains. Some of these courses are free whereas some are paid for. Here are some of the courses you can learn blockchain, smart contracts and cryptocurrencies from
Certified Blockchain Expert
Certified Blockchain Expert is a detailed certification course from Blockchain Council that provides learners with an extended training-learning experience. The course is structured in such a way that it completely covers every key component of blockchain technology. As a result, people will get the opportunity to learn about blockchain technology's practical uses. The certification covers the history of blockchain, core working pedagogy, security and maintenance terms, mining, and real-world application scenarios. The classes are led by industry specialists who are well-versed in the subject.
Certified Blockchain Developer
The Certified Blockchain Developer, created by Blockchain Council, is a must-take course for everyone interested in the field. A blockchain developer is well-versed in the field's fundamental concepts and is well-versed in the creation of blockchain-powered applications. Students will get considerable practical and theoretical understanding as a result of this certification. Participants can choose from a variety of training and practise sessions. The 8-hour course provides learners with a wealth of material.
Blockchain Council curated this certification to give students a unique opportunity to gain real-world experience in the blockchain business. The programme covers every aspect of the blockchain cluster and provides users with in-depth information in the industry. After completing the course, students will be able to make critical decisions about blockchain initiatives. They have the ability to curate well-structured blockchain-based projects. The 6-hour seminar gives learners an advantage in the rapidly growing blockchain centre.
Do you want to learn how to build your first blockchain? "Researching in blockchain will show you not only the value of blockchain but how it could be the future of money generally," suggests expert writer in cryptocurrency and blockchain technology for papersowl.com Antony Lewis.
The course comes from Udemy and has thousands of students, 76000 to be precise. To watch this course, you must have at least a rudimentary understanding of python code, but you must not necessarily be in the programmers' category and high school level mathematics. The course ensures that you learn skills such as building blockchain, theories behind contracts, how to create and design your own currency, among other things. You can begin a career here as most big companies use this course to educate their new staff. 
You'll become a solid expert in no time, and you will develop qualities that would be necessary in the real world. So if you want to get into crypto technology and learn about the intricacies of coins like ethereum and other blockchain applications, this platform is for you.
Become a Blockchain Developer 
Make yourself a blockchain developer in no time with this Educative course. It provides not just a part of the blockchain, but it is one of the complete courses available online. It is not only popular but reliable for learning cryptography with an effort to create a deeper comprehension of blockchain in you. In the learning process, you will explore the Hyperledger Fabric technology developed by IBM. The Educative software feature surfaces here, many developers appreciate this course. 
You learn to deploy your own blockchain network. You also learn to manage fabric user identities using wallets. You can easily work your way from novice to pro by subscribing to their interactive courses, where you can learn key aptitudes.
This course is built around ETH. You will learn about the second most valuable coin in the world, you will learn about a programming language for writing smart contracts. You learn from practical examples; a requirement for the courses is a Windows/Linux/Mac device and an understanding of Javascript. 
Learning Blockchain Development with EOS and C++
This course has been beneficial, and every piece of information available in this course is top-notch and really scarce, and only professionals know it. You'll learn how to deploy contracts to the EOS blockchain and deploy your own token to the EOS blockchain. You'll also learn how to airdrop tokens, setting up IDE with EOS will also be taught, and this is just the tip of the iceberg. The course goes deeper than that eventually. You will be equipped to develop production-ready applications with EOS. This is good for every programmer trying to elevate his or her blockchain versatility and overall aptitude. If you want to be acquainted with creating dApps with EOS, then this course is genuinely a fine choice. 
These courses offer you something a free article cannot provide. They offer you a deeper understanding of blockchain and its practical implementation. These courses might be a bit costly but definitely worth it. These courses have produced some of the finest experts in the industry, so if you are considering taking a class, be sure to check the above courses.