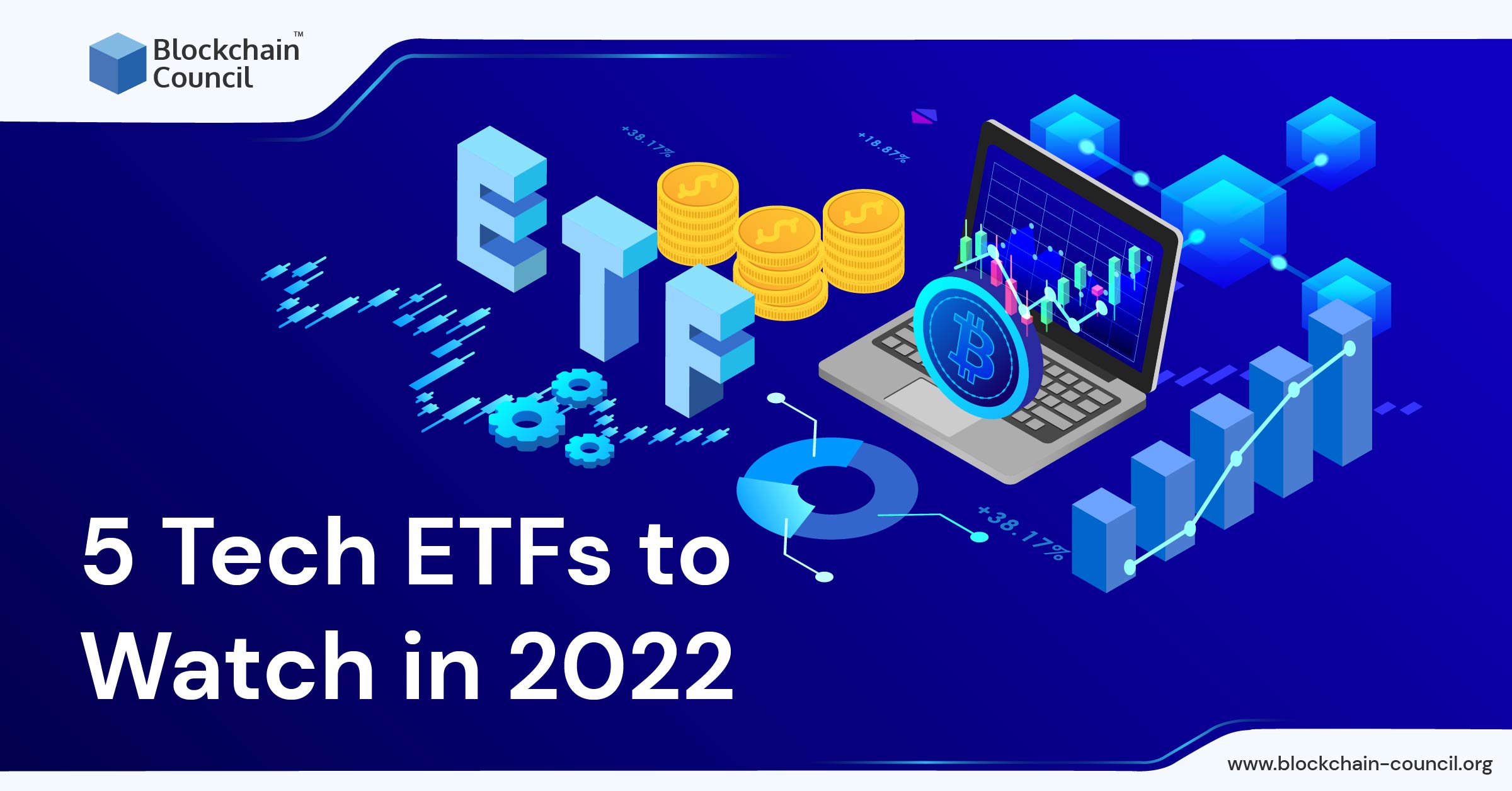 Have you ever thought about how massively dependent we are on technology for even the slightest of our everyday functions? Well, the answer is no!!! We all tech shenanigans like using the services without even realizing their importance. In the past few decades, technology has taken a huge leap and we dramatically ushered into a globalized and digitalized world where everything surrounds tech tools. The technology industry is growing multidimensionally and the recent years have proved its potential within the industrial domain. With this global popularity, the technology sector has successfully offered significant opportunities for development, growth, and investment in some form or the other for everyone.

Investing in the technology sector through ETFs or Exchange Traded Funds has been a common investment route adopted by the community. ETF is an investment fund that is traded securely on a stock exchange similar to stock. When it comes to tech ETFs, they imply investment funds in a group of firms involved in the technology field and the allied sectors. The companies come from a variety of domains including manufacturing and distribution of electronic products, software and hardware, AI, cybersecurity, cloud services, etc. Technology entities are recognized for their diverse growth, massive investment in R&D, and high valuation strata. These elements make the investment in these firms prone to high risks clubbed with even higher rewards thus a tool especially not for those who like to play safe. ETFs have become quite popular within the crypto realm and various blockchain platform providers are actively willing to invest in these projects.
Technology ETFs contain a wide range of stock options for investors to choose from. They strive to trace the performance of an index so as to ensure better returns. Tech ETFs unlock new earning capacity for investors by allowing them to reap the benefits of growth within the technology space. The market presently supports a plethora of technology ETFs for traders, however, in this article, we have tried to cover the best tech ETFs for you to invest in 2022 and make the maximum from limited funds. Take a look:
First Trust Nasdaq Semiconductor ETF- FTXL
The FTXL ETF tracks the factor-weighted index- Nasdaq US Smart Semiconductor Index- designed for U.S companies dealing in semiconductors. The index picks 30 semiconductor firms in the U.S with the highest liquidity and then allocates ranks to them based on multiple factors. The factors considered herein include elements such as value, growth, and volatility. In the lot, the majority of funds belong to semiconductor firms while nearly 22% belong to stocks related to semiconductor production equipment. The top stockholders in the index are Texas Instruments Inc. (TXN), and Intel Corp. (INTC).
Key Points (at the time of writing):
Assets under Management- $86.7 million
Expense Ratio- 0.60%
iShares Semiconductor ETF- SOXX
It targets the ICE Semiconductor Index which comprises U.S-listed stocks of firms involved in the semiconductor industry. These firms work in the distribution, designing, and manufacturing of semiconductors in the U.S. The ETF is widely concentrated within its holdings and the top 15 ranks represent more than 76% of invested funds. Nearly 79% of the total holdings belong to semiconductor equities while the remaining deal with semiconductor equipment producers. The top stock holders here are Advanced Micro Devices Inc. (AMD), NVIDIA Corp. (NVDA), Broadcom Inc., etc.
Key Points (at the time of writing):
Net Assets of Fund- $7,346,923,445
Expense Ratio- 0.43%
ARK Innovation ETF- ARKK
The ETF is managed and operated by fund manager Cathie Wood. It shines as a potent investment tool for investors willing to take slightly higher risks in anticipation of juicy rewards. ARKK ETF seeks to track firms participating in disruptive innovation fields like robotics, AI, IoT, etc. The ETF managed to remain a top player from 2020 through 2021, however, has shown poor performance recently. The largest equity holders in ARKK ETF are Tesla, Zoom Video Communications Inc. (ZM), Coinbase Global Inc. (COIN), etc.
Key Points (at the time of writing):
Net Assets- $8,840 Million
Expense Ratio- 0.75%
First Trust Nasdaq Cybersecurity ETF- CIBR
With people going more socially active, the risk of cyber-attacks has increased significantly and so has the cybersecurity sector. Information breaches, thefts, and data manipulation have caused some serious concerns within the cybersecurity space. This has resulted in the expansion of the cybersecurity realm and investors can take advantage of this by investing in CIBR ETF. The product tracks 40 U.S firms participating in the creation, implementation, and management of cybersecurity tools and services. Popular holdings in the ETF are CrowdStrike Holdings Inc. (CRWD), Cloudflare Inc. (NET), and others.
Key Points (at the time of writing):
Net Assets- 5.32 Billion
Expense Ratio- 0.60%
Direxion Daily Technology Bull 3X Shares ETF- TECL
With a leveraged ETF such as TECL, investors can enhance their stock portfolio with a product that satisfies the purpose of swing trading. It strives to offer three times daily long leverage to the Technology Select Sector Index. The ETF is a good option for those looking for short-term bullish gains from tech stocks. TECL's leverage shuffles daily which causes compounding of returns when locked for several periods. The investment fund is a robust option for hardcore investors but should be restricted by those who like to avoid higher risks or follow a buy-and-hold strategy.
Key Points (at the time of writing):
AUM- $1,918.5 M
Expense Ratio- 0.94%
Conclusion
It is certainly not an exaggeration to call ourselves the generation that thrives at the heart of technology. Everything we do revolves around technology and its resources. The sector grew and emerged as a potential tool for investment. Technology ETFs are potential investment funds that help common people to earn a share of lucrative rewards from the fast-expanding tech space. Trading using ETFs is safe, secured, and transparent but also comes packed with market risks and so investors should act prudently when investing funds.
If you are willing to learn blockchain concepts, then Blockchain Council can be your best choice. The platform offers a wide range of best blockchain certification courses providing subjective and practical skill development. The courses are designed to offer in-depth knowledge about blockchain and crypto to students.