4th, 5th & 6th September 2018
11 AM to 4:30 PM (GMT+4)
Movenpick Hotel, The Walk, Jumeirah Beach Residence, Dubai, UAE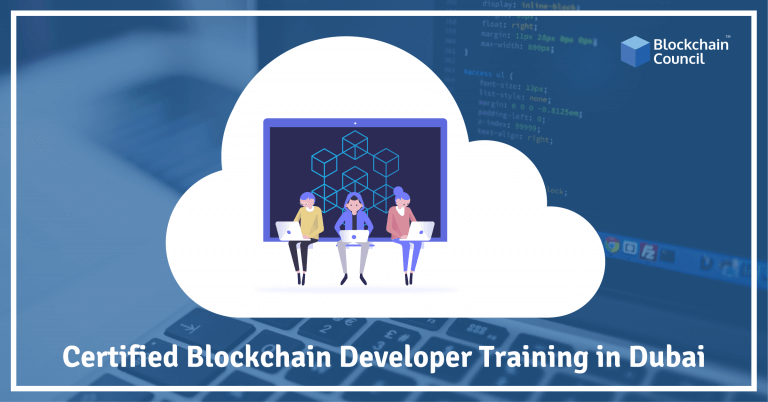 Movenpick Hotel, The Walk, Jumeirah Beach Residence, Dubai, UAE
Certified Blockchain Developer | Classroom Training in Dubai
About CBD Certification
Blockchain Council, in association with Hesham Alwarraq Financial & Management, offers first-of-its-kind 16-hours classroom training program in Dubai providing in-depth knowledge of what Blockchain is and how it can be implemented to build various Blockchain based applications. Certified Blockchain Developer course is carefully curated for both technical and non-technical audiences. The CBD credential certifies individual in the Blockchain discipline of Distributed Ledger Technology from a vendor-neutral perspective.
Certified Blockchain Developer(CBD) is an exhaustive self-paced training; the exam-based program aims to provide proof of the development knowledge of the certificate holder in Blockchain space. The Blockchain is evolving very fast & enabling businesses to build compelling solutions at a lesser cost. Enterprises are struggling to identify the right talent to deploy on the Blockchain-based projects in-house. This certification will work as a bridge between resources & businesses (employees, consultants & advisers) to give enterprises confidence in the quick hire.
The objectives of CBD credentials are
To establish and govern minimum standards for credentialing professional Blockchain developer specializes in enterprise development measures.
To inform the public that credentialed individuals meet or exceed the minimum standards.
To reinforce Blockchain development expertise as a unique and self-regulating profession.
Who can go for this course?
Programmers & Developers
Software Engineers & Architects
Application Architects
Cryptocurrency Enthusiasts
CTO, VP – Engineering, VP – Technologies
Security Professionals, Administrators
Govt. Officials
Professors, Students
Benefits 
Job Assistance
Learn Solidity language & Multiple Technology-based developments
Prove your Blockchain skills & understanding
Grasp the in-depth understanding of Blockchain, Smart Contracts & how it works
Implement your skills to any Blockchain projects
Build your own Blockchain businesses with acquired knowledge
Requirements
Knowledge of software development processes
Should have worked with at least one of the programming language.
Basic knowledge of AWS, Microsoft Azure
Awareness of Cryptocurrencies like Bitcoin, Ethereum, etc.
Must be motivated enough to learn Blockchain deeply
Recommended Experience
Should be reasonably familiar with software development processes
Duration
16.5 Hours of classroom training
Venue
4th, 5th & 6th September 2018, Movenpick Hotel, The Walk, Jumeirah Beach Residence, Dubai, UAE
11 AM to 4:30 PM (GMT+4)
The exam will be online and can be taken anytime after the training
Examination
There will be a multiple choice exam of 100 marks.
You need to acquire 60+ marks to clear the exam
If you fail the exam, you can retake the exam
You can take the exam at the maximum of 3 times total.
If you failed to acquire 60+ marks even after three attempts, then you need to contact the Blockchain Council team to have manual assistance for clearing the exam.
Sample Certificate
Course Content 
Blockchain
What is Blockchain?

Why is Blockchain better than traditional technology?

Blockchain Consensus Protocol

Public vs Private Blockchain

Frequently Used Terms in Blockchain
Multichain
What is Multichain?

Compatibility and differences with Bitcoin

How to create a Blockchain (Project Development)

How to connect to a Blockchain

Commands in interactive mode

Using Native assets & transaction metadata

Working with Multichain streams

How to enable Round-Robin Mining

Multichain Explorer
Ethereum
What is Ethereum?

What is Ethereum Virtual Machine?

What is Solidity?

What are Smart contracts?

How do smart contracts work?

What is the Initial Coin Offering(ICO)?

How does ICO work?

DAO( Decentralized Autonomous Organization) & The DAO – What are they?

Setting up Security groups & ubuntu servers

Installing geth client & configuring Ethereum nodes

Enable Mining and checking balance in Ether Part-1

Enable Mining and checking balance in Ether Part-2

Setting up Metamask and Testing fund transfer

Cryptocurrency – Minimum Viable Contract

Cryptocurrency – Executing Minimal Viable Token

Cryptocurrency – Adding Parameters to Cryptocurrency

Cryptocurrency – Adding Balance Checks Before Transfer

Cryptocurrency – Adding Transfer Event for Logging

Cryptocurrency – Adding Transfer on-behalf of Feature

Cryptocurrency – Executing TCoin Stage 2

Cryptocurrency – Improving Cryptocurrency – Adding Admin

Cryptocurrency – Allowing Admin to Mint New Coins

Cryptocurrency – Allowing Admin to Freeze or Unfreeze the Tokens

Cryptocurrency – Adding Automatic Buy & Sell feature

Cryptocurrency – Adding Proof of Work & Block Reward

Cryptocurrency – Testing Full & Final CryptoCurrency
Hyperledger
What is Hyperledger?

What is Hyperledger Fabric?

Comparison between Fabric & other technologies

Fabric Architecture

Components of Hyperledger Fabric

Advantages of Hyperledger fabric Blockchain

How does Hyperledger fabric work?

Installing Hyperledger Fabric

Building Your First Network
Stellar
What is Stellar?

How Stellar works?

Stellar Assets

Stellar Consensus Protocol

Stellar Distributed Exchanges

Stellar Operations

Stellar Features
Payment Details
Bank Name: Samba Financial Group
Bank Address: Malaz Branch, P.O.Box 883, Riyadh 11421, Saudi Arabia
Swift code: samsara
Account name: Hesham Alwarraq Financial & Management Consulting
Account Number: 3007005949
IBAN: SA 264000 0000 0030 0700 5949
Certified Blockchain Developer Instructor-Led training in Dubai
What People Say
Good content, very well explained. Can be implemented after understanding in building up various use-cases.
---
Patrick Nguyen
I can see the instructor has a lot of experience in this field. The example he shows touches many different areas with many "gotcha" details. If you are serious learning about coding in blockchain, you will eventually discover all these points, but now you can learn all that in 2 hours.
---
Steven Sills
Great course I really enjoyed it and the course was way easy to learn with very good explanations of the code, I could easily understand and develop applications with the knowledge gathered during the course.
---
Jet Hingerty
From New York
I really enjoyed this course , the instructor is so experienced and this is totally cool , at the same time , and the examples made the learning quick. Thanks a lot 
---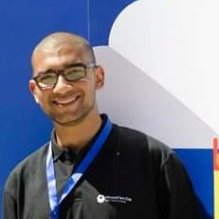 Ahmed Adel Fahmy
From Australia