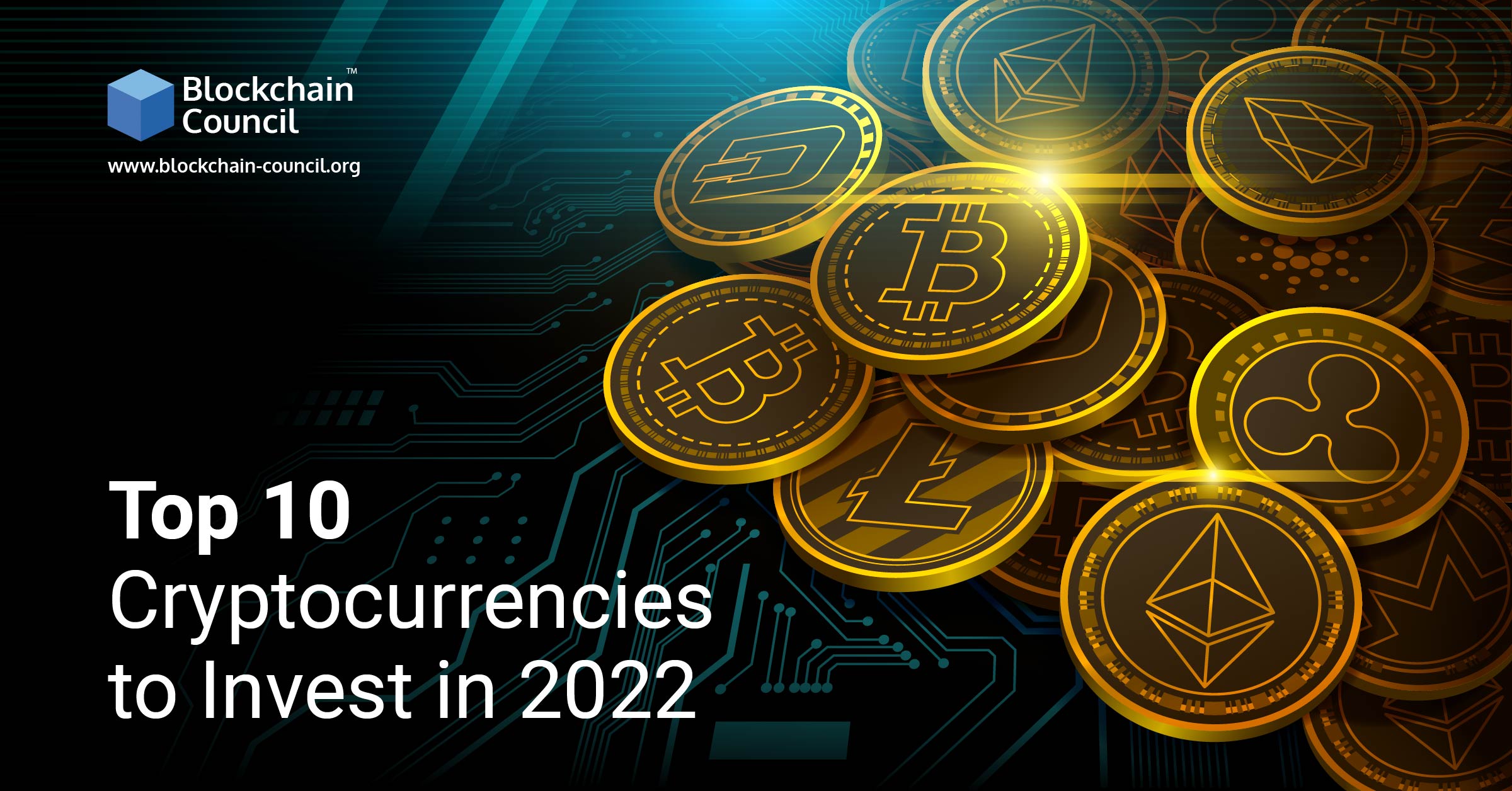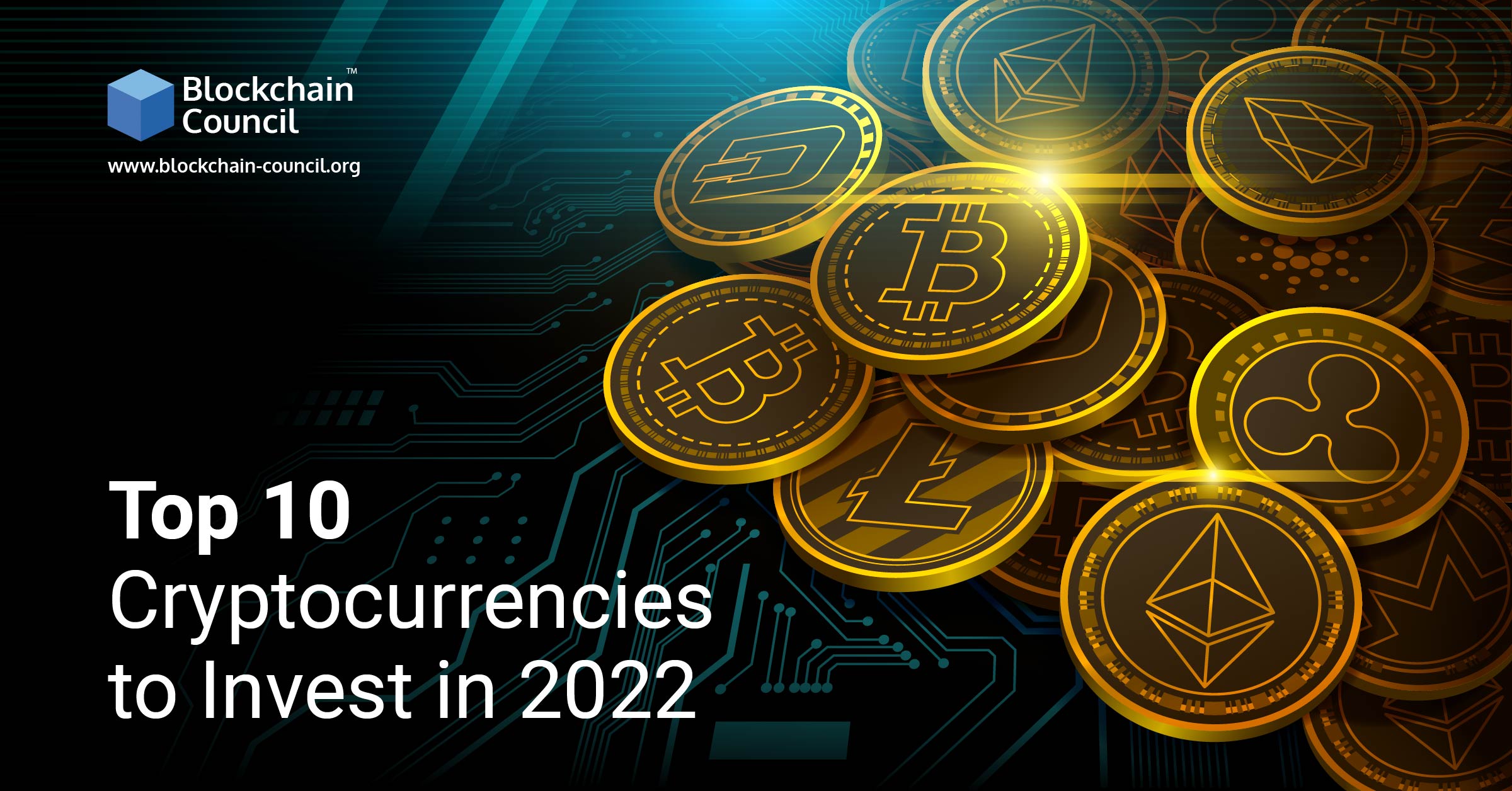 With the widespread acceptance of cryptocurrency, the investment class has risen to the top of the investing pyramid. However, cryptocurrencies initially began as a revolution in traditional economic and financial markets but now has deeply impacted the investment world.

Several centralized banks and institutional investors are also exploring the domain of digital assets to harness profit from their highs and offer secure crypto transaction platforms to their consumers. Despite the volatility, a number of cryptocurrency investors are on the hunt for the next big cryptocurrency or the next Bitcoin competitor. By the end of 2021, cryptocurrencies had soared to new highs and then plummeted to new lows.
Crypto enthusiasts, on the other hand, have not given up hope. In fact, according to a recent survey by Bank of America, 90% of the participants still believe crypto to be a good investment option in 2022. Investors are now debating which digital coin will generate the highest potential return. Even if it may be difficult to predict the next crypto to invest in, several candidates have established themselves in the industry despite the current turbulence.
We've compiled a list of the best cryptocurrencies that might be rewarding investments in 2022.
Ethereum (ETH)
Ethereum and Bitcoin hold the first rank in the top list of cryptos to invest in, in 2022. From 2016 to early 2022, Ethereum's value has surged considerably. The Ethereum worth soared by more than 32,000 percent, approximately $3,550 from roughly $10.
The majority of the crypto initiatives compiled in this list utilize Ethereum blockchain. According to cryptocurrency experts investing in Ethereum is a good long-term investment option as the value of ETH has a lot of room for the future rise.
Bitcoin (BTC)
Bitcoin has been swinging between roughly $27,000 and $34,000 in terms of price and value throughout the first few months of 2022.
With all that in consideration, Bitcoin price predictions forecast that BTC will have topped $74,000 by the end of 2022. So, if you want to acquire and retain cryptocurrencies for a considerable time, Bitcoin could be a good option.
Another significant advantage of purchasing Bitcoin is the ability to fractionate the main digital money. This implies you can buy a fraction of a Bitcoin unit for a small amount of money.
This is great for individuals who want to use Bitcoin for the first time without having to deposit big sums of money.
ApeCoin
ApeCoin is an ERC-20 cryptocurrency that combines governance and usefulness. When it was originally introduced in early 2022, the price of this top crypto was roughly $6.40. APE tokens were selling at around $42 per token within hours. However, depending on market conditions, the coin becomes bearish or bullish.
ApeCoin was created as a Metaverse crypto project, which explains what it can accomplish. Shopping.io accepts cryptocurrency for online purchases. Users may shop for items from e-commerce websites like eBay, HomeDepot, Amazon, Walmart, and other retailers.
Payments are processed via Coinbase, a cryptocurrency exchange. ApeCoin users, interestingly, get a 2% rebate when making online transactions with this coin. According to several ApeCoin price predictions, ApeCoin is one of the finest cryptos to invest in and diversify your portfolio.
Binance Coin (BNB)
BNB is another cryptocurrency to keep a watch on in the year 2022. In terms of user base and trading volumes, Binance is the world's largest cryptocurrency exchange. In addition, customers benefit from decreased transaction fees when using BNB, Binance's native coin.
Binance coins can be used for a number of things, such as investing, online payment, and booking trips. It may also be exchanged for cryptocurrencies such as Ethereum or Bitcoin. Binance Smart Chain, which holds a variety of low-value crypto assets, is likewise powered by BNB.
Solana (SOL)
Solana is among the largest talked about crypto tokens to invest in 2022, with a significant price increase over the previous year. The price of the coin has been slowly climbing to new all-time peak levels, enticing investors from all over the globe.
When Solana was published in 2020, it was retailing for $0.78. Therefore a $100 investment would have returned over 410000 percent.
According to Solana's price prognosis and estimation, the SOL currency will increase by over 440 percent in 2022, hitting over $450 per token.
Uniswap
Uniswap is host to some renowned decentralized exchange that enables users to transfer currencies without using a third-party intermediary. Uniswap presently has a market value of $5.70 billion as of early 2022, thanks to its popularity.
Following this, Uniswap expanded its business approach by introducing an online marketplace that connects NFTs to the metaverse. As a result, Uniswap not only immerses users in the cryptocurrency trading experience but also enables them to utilize decentralized transaction ways by offering its marketplace through the Uniswap network.
According to Uniswap price forecasts, the currency will reach $18 per token in 2022. As a result, the token's purchase price has dropped by more than 60 percent.
Dogecoin
Dogecoin is one of the most undervalued but best cryptocurrencies to invest in for 2022. Moreover, it was one of the top cryptocurrencies of 2021 to invest in. The currency gained popularity after Elon Musk tweeted about its advantages. Dogecoin's worth surged by approximately 19,000 percent from $0.002 to $0.76 in only five months of entering 2022.
However, due to turbulent market conditions, Dogecoin's price plummeted in recent weeks, reaching a 52-week low of $0.13.
Terra
Terra (LUNA) was one of the top ten cryptocurrencies to invest in 2022. Among the most well-known blockchain initiatives is this one.
It's essentially a blockchain-based system for exchanging stablecoins, which can subsequently be used to power a number of cryptocurrencies and financial apps. Terra aspires to be the driving force behind price-stable global payments.
Terra is a next-generation stablecoin technology that uses variable issuance to keep the price of its US Dollar-pegged token stable.
Terra gained almost 16,700 percent in price from January 2021, when it was below $1, to the end of March 2022, when it was $108.
The current decline, on the other hand, has instilled scepticism in the market.
Avalanche (AVAX)
Avalanche may be a very rewarding investment. Many people have made a lot of money by investing in AVAX. For example, the price of AVAX increased by more than 2,200 percent from July 2020 to April 2022, from $4.13 to $98.58.
Avalanche, like other Ethereum competitors, wants to be the most popular blockchain for smart contracts. When compared to older blockchains like Bitcoin and Ethereum, it offers much better scalability.
It has various benefits, including a larger transaction output of up to 6500 transactions per second (tps) without sacrificing scalability.
Cardano (ADA)
Investing in Cardano in 2022 is a smart move since it is a highly open and welcoming environment that works for everyone. Moreover, when it comes to trading and getting started, there are no restrictions. All that is required to enter this market is a deposit, and one may be up and running in a matter of days.
This cryptocurrency is a well-known and quickly growing blockchain technology that symbolizes for a secure and long-lasting blockchain with cutting-edge applications. Cardano has the ability to transfer power away from unaccountable systems to the periphery.
Its native cryptocurrency, ADA, has lately gotten a lot of attention as one of the several proof-of-stake blockchains that are being built in the crypto world.
Many analysts believe that the Cardano currency, as well as the entire crypto world, will blossom in the future years. This is because the digitalization of money has the potential to have a huge influence on the market. Thus it's only natural that cryptocurrencies like Cardano will gain in popularity.
Conclusion
Although you may be interested in investing in cryptocurrency and the prospects of the NFTs and Metaverse, proceed with caution. This is because many market analysts believe that this new business would be dominated by a small number of competitors.
If you're looking for the finest cryptocurrencies with a huge market capitalization to acquire right now, there are a few of the greatest crypto exchanges in the field where you may do so.
If you are looking for some of the best cryptocurrency courses, then Blockchain Council is the right spot for you. Blockchain Council offers some of the best certification courses in cryptocurrency, blockchain as well as other related domains. These courses are designed according to industry standards and are available at an affordable price. So, search out the course that best meets your expectations.
https://www.blockchain-council.org/wp-content/uploads/2021/09/Top-10-Cryptocurrencies-to-Invest-in-2021-01.jpg
1256
2400
Ayushi Abrol
https://blockchain-council.org/wp-content/uploads/2022/02/Logo-500x96-1.png
Ayushi Abrol
2021-09-24 06:15:53
2022-06-21 11:28:53
Top 10 Cryptocurrencies to Invest in 2022