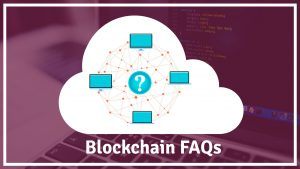 Description
Have You Heard About Bitcoin, Blockchain, Ethereum or Smart Contracts?
Are You Interested In Building Blockchain Applications?
Maybe You've Been Wanting To Get Involved With The Blockchain Practically?
Whatever your motivation to start on your journey with Blockchain, you've come to the right place.
The blockchain is changing the way we are doing our business & using the available services. The whole world is currently talking about them. In this course, I will answer "Frequently Asked Questions" in the Blockchain community & conversation. So that you can talk confidently during the conversation.
Through this course you will get two things:
What questions people ask when they talk about the Blockchain & It's use cases.
What are the answers to those questions?
I will make you aware of everything you need to become smart quickly. This will be a quick, short & precise course without wasting your time in talking about something which you never wanna know.
Here we will talk about (2-3 minutes each):
What is Blockchain?
What are the differences between Bitcoin & Ethereum?
How is Blockchain different from MySQL?
How is Blockchain Immutable?
How can Blockchain be considered safe & secure than their counterparts?
What are Smart Contracts?
How Smart Contracts are better than paper contracts?
What's wrong with Smart Contracts?
What is Decentralized Ledger & what are their types?
What is Peer-to-peer, Centralized & Decentralized network means?
What are smart contracts languages?
What are primary use cases of Blockchain and Why they are considered the primary use cases?
What is Mining, Miner, Mining Reward & Genesis Block?
What exactly Miner do for the reward?
What is Merkel Root? What is the use of it?
Open Platforms to build Decentralized Blockchain Apps?
What are Hard Forks in Blockchain? Why we need it?
What are some examples of Blockchain Attacks?
What is Hashrate & How it can affect the Blockchain?
So Hop on to this amazing quick & super fast learning of Blockchain & quickly become a person who knows how to answer the questions in Blockchain space.
Fees:
Loading…
Who is the target audience?
Anyone interested in learning what is Blockchain
Anyone interested in understanding key Jargons in Blockchain space
Anyone interested in exploring what can be implemented with Blockchain
What Will I Learn?
Talk confidently with Blockchain experts

Understand Blockchain & its FAQs

Present basics of Blockchain to anyone
Requirements
Must have the desire to learn & understand what is Blockchain
Must be aware of Internet & Basic Computer Terminology