FOR
INDIVIDUALS
99/
6781.5
Blockchain Use-Case Instructor-Led Training
21st August 2018 (Tuesday)
Two-Hours of Instructor Led Training
3 PM- 5 PM (IST)
(Member need to Login to the Dashboard to get free access)
About the Training
When it comes to technological expansions and advancements, an innovation that has been a blunt milestone in the technology-oriented world is the Blockchain. Blockchain, a decentralized technique, introduces us to the shortcomings of central authority existence and thus, exemplifies the need for a decentralized entity. Henceforth, possessing the understanding and working of this marvel technology as compared to conventional technologies becomes pertinent and important.
This Instructor Led Training will help you understand Blockchain in a comprehensive manner and will introduce you to its real-life use cases.  It explores the way to reach consensus through proof-of-work or proof-of-stake. In addition, the course will provide insights into the very specific features of blockchain capable of solving problems that are complex to solve with centralized systems.  We believe that understanding of theoretical knowledge is incomplete without its practical implementation. This training, a joint venture of theoretical and practical implementation, aims at casing both the conceptual as well as application aspects of Blockchain. It will include the basic design and architecture of Blockchain, the system and security aspects, in addition to various use cases of different domains.
What you'll learn
What is Blockchain Technology?

How can Blockchain be implemented in all aspects of business?

An insight of a few immediate blockchain use cases in technology, business, and enterprise products and institutions
Use cases to be covered
Enterprise KYC

Verify Academic Certifications

Banking System

Landownership RecordKeeping

Petroleum

Human Resource Management System
Venue
21st August 2018 (Tuesday)
Two-Hours of Instructor Led Training
3 PM- 5 PM (IST)
(Member need to Login to the Dashboard to get free access)
This Training focuses on Implementation of real-life business use cases of Blockchain Technology. Sign Up Now to know more about the latest trends in Blockchain Technology.
What People Say
Good content, very well explained. Can be implemented after understanding in building up various use-cases.
---
Patrick Nguyen
I can see the instructor has a lot of experience in this field. The example he shows touches many different areas with many "gotcha" details. If you are serious learning about coding in blockchain, you will eventually discover all these points, but now you can learn all that in 2 hours.
---
Steven Sills
Great course I really enjoyed it and the course was way easy to learn with very good explanations of the code, I could easily understand and develop applications with the knowledge gathered during the course.
---
Jet Hingerty
From New York
I really enjoyed this course , the instructor is so experienced and this is totally cool , at the same time , and the examples made the learning quick. Thanks a lot 
---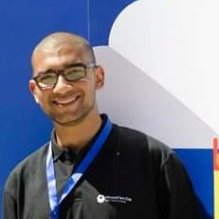 Ahmed Adel Fahmy
From Australia