FOR
INDIVIDUALS
399/
25999
Advanced Certified Blockchain Developer
9th, 16th, 23rd, 30th June & 7th July 2018
8pm- 10pm (IST)
About Advanced CBD Certification
The Certified Blockchain Developer is a skilled professional who discovers the power of  Blockchain technology in businesses and understands in-depth what Blockchain is and how it can be implemented to build various Blockchain based applications. Certified Blockchain Developer course is carefully curated for both technical and non-technical audiences. The CBD credential certifies individual in the Blockchain discipline of Distributed Ledger Technology from a vendor-neutral perspective.
The Blockchain is evolving very fast & enabling businesses to build compelling solutions at a lesser cost. Enterprises are struggling to identify the right talent to deploy on the Blockchain-based projects in-house. This certification will work as a bridge between resources & businesses (employees, consultants & advisers) to give enterprises confidence in the quick hire.
The objectives of the Advanced CBD credentials are
To establish and govern minimum standards for credentialing professional Blockchain developer specializes in enterprise development measures.
To inform the public that credentialed individuals meet or exceed the minimum standards of a Blockchain Developer
To reinforce Blockchain development expertise as a unique and self-regulating profession.
Who can go for this course?
Programmers & Developers
Software Engineers & Architects
Application Architects
Cryptocurrency Enthusiasts
CTO, VP - Engineering, VP - Technologies
Security Professionals, Administrators
Govt. Officials
Professors, Students
Benefits 
Learn Solidity language & Multiple Technology-based developments
Prove your Blockchain skills & understanding
Gain an in-depth understanding of Blockchain, Smart Contracts & how it works
Implement your skills to any Blockchain projects
Build your own Blockchain businesses with acquired knowledge
Requirements
Knowledge of software development processes
Should have worked with at least one of the programming language.
Basic knowledge of AWS, Microsoft Azure
Awareness of Cryptocurrencies like Bitcoin, Ethereum, etc.
Must be motivated enough to learn Blockchain deeply
Recommended Experience
Should be familiar with software development processes
Duration
10 Hours of Instructor-Led training
1-hour of  online exam
Venue
Training and Exam both will be online and can be taken remotely
Examination
There will be an online training followed by multiple choice exam of 100 marks
You need to acquire 60+ marks to clear the exam
If you fail, you can retake the exam
You can take the exam no more than 3 times
If you failed to acquire 60+ marks even after three attempts, then you need to contact Blockchain Council to have assistance for clearing the exam.
Sample Certificate
Course Content
Blockchain:
What is Blockchain?

Blockchain transactions and blocks.

Blockchain Hashing

Public and Private Key
Multichain:
What is Multichain?

Compatibility and differences with Bitcoin

How to create a Blockchain

How to connect to a Blockchain

Commands in interactive mode

Using Native assets & transaction metadata

Working with Multichain streams

How to enable Mining

Multichain Explorer
Ethereum:
What is Ethereum?

What are Smart contracts?

What is Solidity & Ethereum Virtual Machine?

How do smart contracts work?

What is Initial Coin offering?

How does ICO works?

What is DAO?

How DAO works?

Security of DAO

Setting up Ethereum Blockchain

Testing Wallet transfer

Solidity - Setting up Environment.

Solidity - Basics of Solidity by Example.

Solidity - Layout of the Solidity Smart Contracts.

Cryptocurrency - Minimum Viable Contract

Cryptocurrency - Executing Minimal Viable Token

Cryptocurrency - Adding Parameters to Cryptocurrency

Cryptocurrency - Adding Balance Checks Before Transfer

Cryptocurrency - Adding Transfer Event for Logging

Cryptocurrency - Adding Transfer on-behalf of Feature

Cryptocurrency - Executing TCoin Stage 2

Cryptocurrency - Improving Cryptocurrency - Adding Admin

Cryptocurrency - Allowing Admin to Mint New Coins

Cryptocurrency - Allowing Admin to Freeze or Unfreeze the Tokens

Cryptocurrency - Adding Automatic Buy & Sell feature

Cryptocurrency - Adding Auto Refill feature

Cryptocurrency - Adding Proof of Work & Block Reward

Cryptocurrency - Testing Full & Final CryptoCurrency
Hyperledger:
What is Hyperledger?

What is Hyperledger Fabric?

Comparison between fabric & Other Technologies

Fabric Architecture

Components of Hyperledger Fabric

Advantages of Hyperledger fabric Blockchain

How Hyperledger fabric Works?

Launching Fabric Blockchain in Bluemix

Understanding Interface

Interacting with Fabric Blockchain

What is Chaincode?

Building the Chaincode
Stellar:
Stellar - Overview

Stellar - Architecture

What are Assets?

What are Operations?

Create an account

Send and receive money

How to create a custom token on Stellar
What People Say
Good content, very well explained. Can be implemented after understanding in building up various use-cases.
---
Patrick Nguyen
I can see the instructor has a lot of experience in this field. The example he shows touches many different areas with many "gotcha" details. If you are serious learning about coding in blockchain, you will eventually discover all these points, but now you can learn all that in 2 hours.
---
Steven Sills
Great course I really enjoyed it and the course was way easy to learn with very good explanations of the code, I could easily understand and develop applications with the knowledge gathered during the course.
---
Jet Hingerty
From New York
I really enjoyed this course , the instructor is so experienced and this is totally cool , at the same time , and the examples made the learning quick. Thanks a lot 
---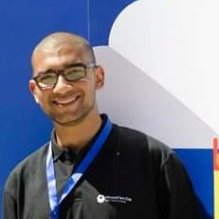 Ahmed Adel Fahmy
From Australia